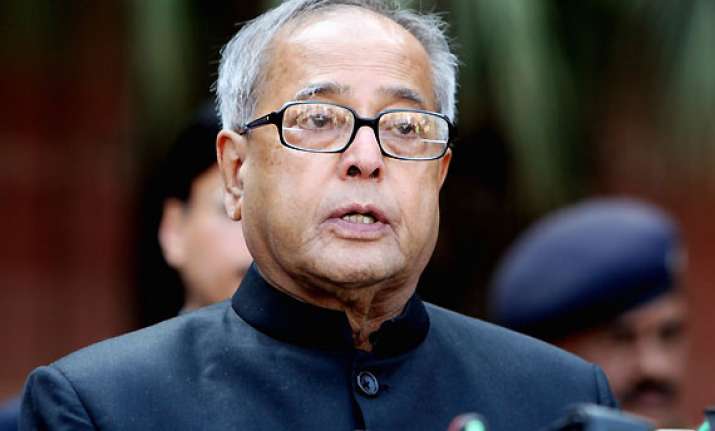 Istanbul: A country cannot achieve development and harmony if there is no peace at its borders, President Pranab Mukherjee has said, days after he rejected Pakistan's contention that "non-state actors" were behind terror attacks in India.
"We have learnt the difficult way that unless there is peace at our borders, development and harmony cannot be achieved," he said while accepting an honorary degree from prestigious Istanbul University here yesterday, soon after arriving from Belgium.
The University honoured Mukherjee by conferring the 'Doctorate, Honoris Causa, in Political Science' for his achievements political life and contributions to governance and democracy in India.
"India and Turkey live in extremely difficult geographies, and both of us are aware of the grave challenges to our security, internal as well as external. However, I am sure you would agree that India's commitment to peace is unfailing. We continue to sustain moderation, pluralism and tolerance in our society," Mukherjee said.