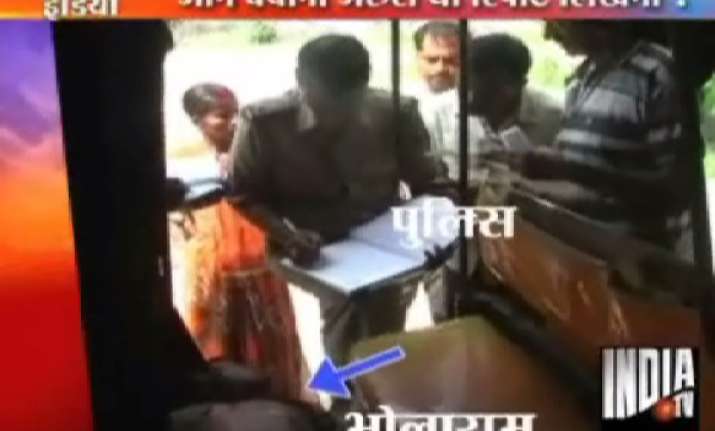 Patna, Jul 13: A policeman's utter callousness caused the death of an acid victim's life in Bihta near Patna on Tuesday, eyewitnesses said.
 
Bhola Ram was walking near Bihta, when two of his friends Raja Ram and Pramod threw acid at him. As Bhola Ram writhed on the ground in agony, mediapersons gathered and tried to take him to the hospital. By that time, the police came, and instead of rushing him to the hospital, the policeman spent 20 precious minutes taking his dying statement.
 
The policeman was lazily writing down Bhola Ram's statement, even as the latter was writhing on the ground in pain.
 
Ultimately, under media pressure, the police took him to the referral hospital, where Bhola Ram succumbed to acid burns  within five minutes. Says Dr Guddi Kumari of the referral hospital: "Had he been brought a bit earlier, we could have saved his life".