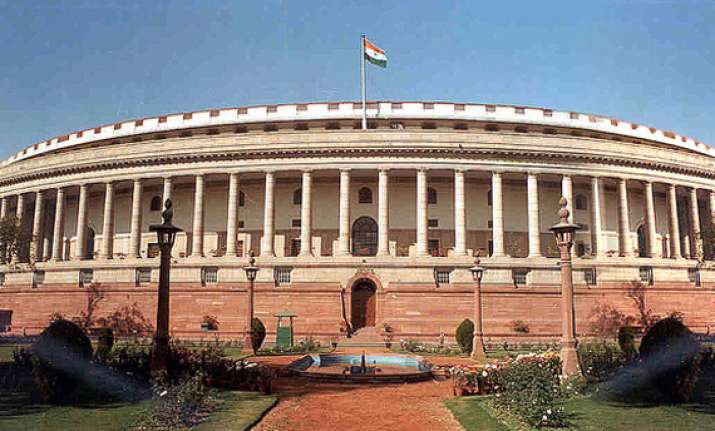 New Delhi, Dec 28: An option of a joint session of Parliament was being thought of for the passage of the Lokpal and Lokayukta Bill if government's attempt to get it approved from the Rajya Sabha fails tomorrow.

It will be a touch-and-go affair in the Upper House, remarked a senior Congress leader underlining that there were many ifs and buts for the Bill to be passed. 

UPA does not have a majority in the 243-member Rajya Sabha, which has got two vacancies.

The leader said that if the government's bid to get the Bill passed in the Upper House fails, then a joint session would have to be convened before the Budget Session that generally starts in the second week of February. 

Congress has 71 members, while its allies DMK has seven, Trinamool Congress six, NCP seven, National Conference two and RLD one. This comes to 94.

The party also enjoys the support of some one-member parties and some independents and others. The total number of independent and others is six, while nominated members are eight.

Two of the nominated, Mani Shankar Aiyer and Bhalchandra Mungekar, have already joined the Congress. 

A Union Minister, belonging to Congress, expressed the hope that the government would be able to muster enough support for the passage of the crucial legislation through some parties abstaining from voting or staying away. 

On the Opposition side, the BJP has 51, Left parties have 19, JD(U) eight, BJD six, AIADMK five, TDP and Shiv Sena four each, Akali Dal three and AGP two.