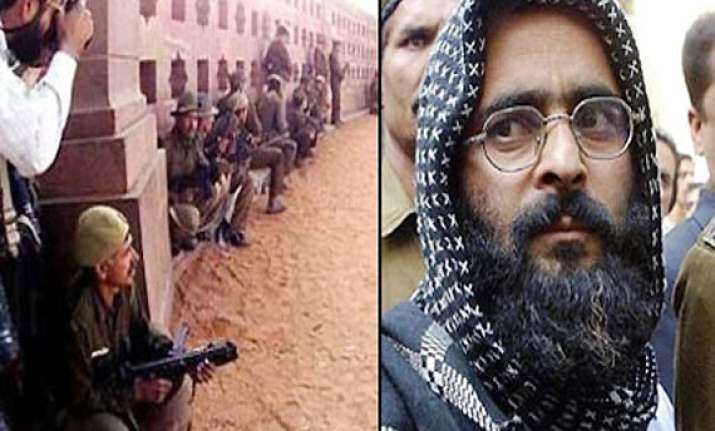 New Delhi, Dec 10: For 11 years he has been incarcerated in a 16x12 foot high-security cell in the Tihar Jail here. But Mohammed Afzal Guru, convicted for masterminding the attack on India's parliament in 2001, does not dread the same fate that 26/11 attacker Ajmal Amir Kasab met.
Since Pakistani terrorist Kasab's hanging Nov 21 in a Pune jail, the fear of a similar execution has not affected Afsal Guru yet, a jail official told IANS.
"Afzal Guru is lodged in a 16-foot-long and 12-foot-wide cell in Tihar Jail No.3. He has so far not shown any fear that he will be hanged like Kasab," Tihar spokesperson Sunil Gupta told IANS.