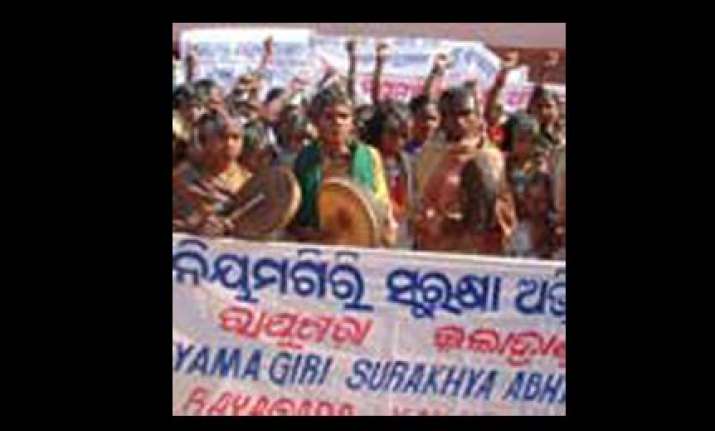 New Delhi:After Korean steel giant Posco, Vedanta group's bauxite mining project in Niyamgiri hills in Orissa faces an uncertain future with a government panel on Monday opposing the venture, saying it violates various laws including those relating to rights of tribal communities.
 Reacting to the panel report, Vedanta Resources Chairman Anil Agarwal said, "We are law abiding people. We will not start mining at all until and unless we get 100 per cent clearance from the authorities concerned."
The panel headed by N C Saxena probing alleged violations of the Forest Rights Act and environmental laws by the company in Kalahandi district said that allowing mining in the area without ensuring rights of the tribal people would shake their faith.
"The committee is of the firm view that allowing mining in the proposed mining lease (PML) area by depriving two primitive tribal groups -- Kutia and Dongaria Kondh -- of their rights over the proposed mining site in order to benefit a private company (Vedanta) would shake the faith of tribal people in the laws of the land," the panel said.
The four member-committee which submitted its report to Environment Minister Jairam Ramesh today noted that since Vedanta has repeatedly violated the law, allowing it further access to the proposed mining area at the cost of the rights of the tribes will have serious consequences for the security and well-being of the entire country.
Ramesh told reporters that the report will be taken up by the Forest Advisory Committee on August 20 for discussion after which he will take decision in the matter in  totality.
"No one will be allowed to violate the law. After the FAC makes its observations, I will take a decision in totality under the Forest Conservation Act. Then only the final clearance will be given to the mining project," he added.
The alleged violations by Vedanta in Niyamgiri Hills has come as an embarrassment to the Naveen Patnaik government, which is already in a damage control mode in connection with Korean steel giant Posco's project following land acquisition activities halted due to resistance from locals.
Based on the Saxena report, the Environment Ministry had recently asked Orissa Government to stop all work for Posco in view of non compliance of Forest Rights Act by it.
On Vedanta's proposed mining project, the report said, "the Company has consistently violated the Forest Conservation Act (FCA), Forest Reserve Act (FRA), Environment (Protection) Act (EPA) and the Orissa Forest Act in active collusion with the state officials.
"Perhaps, the most blatant example of it is their act of illegally enclosing and occupying at least 26.123 hectares of village forest land within its refinery depriving tribal, dalits and other rural poor of their rights," the report said.
Moreover, its claim of following the state government orders is completely false, it said.  PTI