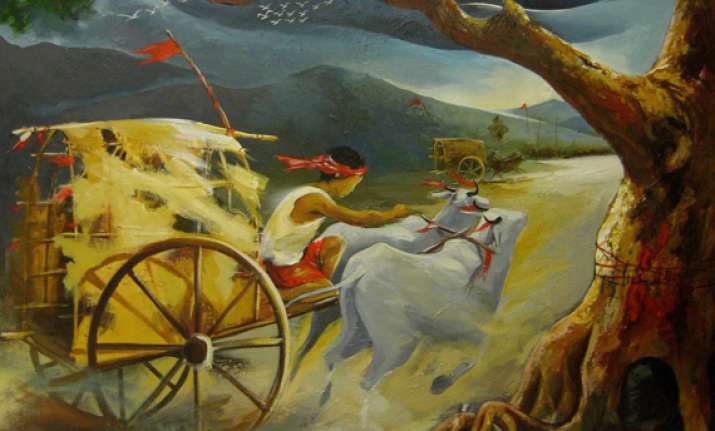 New Delhi, June 20 : An exhibition of emerging artists has been mounted by Anyahh!! in Delhi.
Several of the paintings display a unique tranquility achieved through the spiritual journey of the artist.
The exhibition is all about the spiritual journey of taken by the inner self.
While in meditative contemplation, the soul chooses to converse only with itself, even as it tries to find answers to questions posed by the outside material world, the answers found and lost in the realms of abstraction and conformity becomes the sole objective of the journey, says Asheesh Sethi, owner of Anyaah!! and president of Moshe group.
People from a broad spectrum of society, like those representing corporate houses, hotels, resorts, guest houses and even college students have visited this exhibition, which will run till June 30 at E-23 South Ex part II, main market, New Delhi.