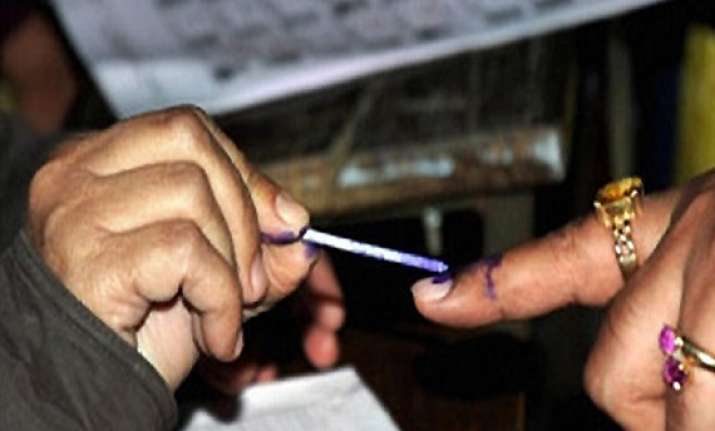 Bangalore, Apr 26: The May five assembly elections in Karnataka would have 35,58,862 first time voters (18-22 age category), including 5,34,548 in the city, eligible to cast their ballot in the state, where there would be 52,034 polling stations, an official said.
Karnataka Chief Electoral Officer Anil Kumar Jha said the total electorate is 4,36,36,966, including 70,37,885 here, --2,22,84050 male and 2,13,52,916 female.
"Net addition of voters since January 28 is about 18 lakh, including six lakh in Bangalore", he told reporters here.
Of the total 52,034 polling stations, 10,103 were identified as hypersensitive and 14,209 as sensitive, Jha said.
As many as 65,000 electronic voting machines would be deployed for the single phase poll, including about 10 per cent as reserve.
In addition to 37,535 voters serving in Defence services,postal ballot has already been sent by speed-post to 2,53,000 polling officers, 48,182 police personnel and 9900 drivers and conductors who would be on election duty, he said.  
As part of efforts to boost poll percentage, Deputy Commissioners in districts would write a personal letter to all the voters to exercise their franchise and it would be handed over to them along with polling slips that would be delivered to their homes by booth-level officers on May two or May three, he said.
In addition, 24 lakh school children have already got their parents to sign on pledge letters to vote in the poll without fail and without coming under the influence of inducements, he said.
Meanwhile, surveillance teams seized unauthorised cash of Rs 10 lakh at Belgaum airport yesterday. Today, cash was seized in Bellary (Rs 16.95 lakh), Koppal (Rs 10 lakh), Kumta (Rs 8.35 lakh) and Davangere (Rs 10.14 lakh).
Forty-three solar street lights, valued at Rs 12.67 lakh, were seized in Kanakapura, Jha said.