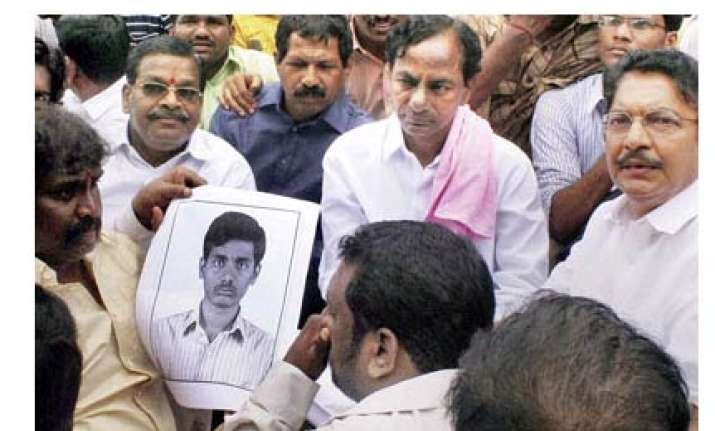 Hyderabad- The fight for a separate Telangana state resumed with full force on Saturday after a student from Osmania University committed suicide on the intervening night between Friday and Saturday.
A suicide note, purportedly written by BTech graduate Ishan Reddy, was found near his charred body, near the university library.
In the letter, Ishan had written that he had promised to sacrifice himself to his village goddess Maisamma if Pradesh Congress president D Srinivas lost in the by-polls conducted on July 27 and that all the 12 legislators who had resigned in February this year for the cause of Telangana were re-elected. On Friday, the results were announced and Srinivas lost to BJP candidate Lakshminarayana.
Ishan, from Telangana's backward Medak district, wrote that he didn't want an autopsy but a procession up to the Martyrs Memorial near State Legislative Assembly.
Chief of the Telangana Rashtra Samiti (TRS) K Chandrasekhar Rao, BJP senior leader B Dattatreya and others paid homage to him.
Ishan is the fourth student to commit suicide at OU campus since November for a separate Telangana.