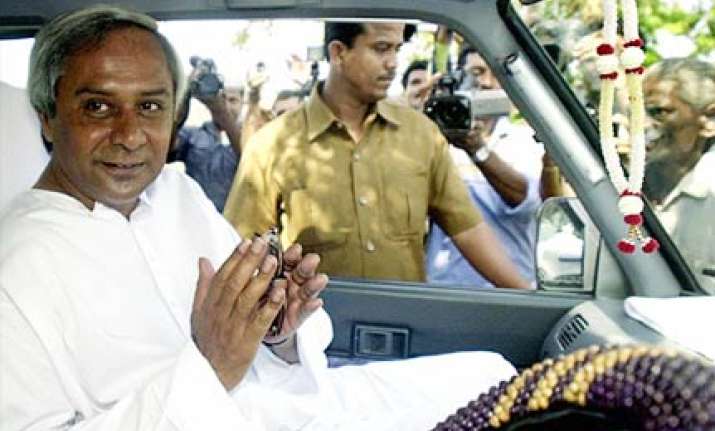 Orissa Chief Minister Naveen Patnaik has received an e-mail, purportedly from Maoists, threatening to blow up his residence and several important public buildings including the Bhubaneswar Police Commissionerate if Operation Greenhunt was not stopped in the state.
Orissa DGP Manmohan Praharaj told The Indian Express that the mail sent from plga@orissa.gov.in was received on Saturday at the official e-mail address of the chief minister (cmo@ori.nic.in). "We are investigating the origin of the threat mail," Praharaj said.
The mail warned that the rebels would soon target Naveen Niwas, the State Secretariat and Police Commissionerate. Naveen Niwas is the private residence of the Chief Minister and the ultras warned that "there will be a drastic blast using cyber and mobile technology". The police officials say they are worried about the e-mail as it has come from a gov.in address, showing that the Maoists are improving their cyber attack capabilities.
The mail said "bureaucrats and corrupt officials will be targeted with sophisticated weapons". It also threatened to blow up State Police Headquarters, the arms depot of the 6th Battalion of Orissa State Armed Police, Orissa Computer Application Centre, Industrial Infrastructure Development Corporation, Grid Corporation of Orissa, National Aluminium Company's corporate office and office of Biju Patnaik University of Technology. The cities of Cuttack and Puri will also be attacked, said the mail which came from the PLGA's Central Military Commission.
The mail threatened that Maoists will deploy a cyber attack team to destroy the state's 'Internet backbone', said a senior police official who is now investigating the details of the IP address from where the mail came. The mail claimed they were behind the temporary shutdown of the Orissa government's official website, orissagov.nic.in, earlier this month. They claimed the cyber security system on the state portal and other e-governance systems in the state were too low and they could post Maoist literature on these sites.
The mail said the Chief Minister's happiness over the deployment of Central forces for anti-Maoist operations will be short-lived. The mail suggested that top Maoist leaders Kishenji and Bikram have been injured in the recent police operations in West Bengal and said: "We will reply to each bullet those hit Kishenji and comrade Bikram."
However, the Chief Minister did not seem to be worried by the threat. "The police are investigating the matter. I am sure they will come up with success," Patnaik said. However, security outside the Chief Minister's residence as well as the Secretariat and other important buildings has been beefed up.
A similar mail was received at the Chief Minister's official mail on the eve of Republic Day this year. The sender had then threatened that the CM would not live to see January 26 if Subhashree Das, alias Mili Panda, wife of Maoist leader Sabyasachi Panda, was not released.