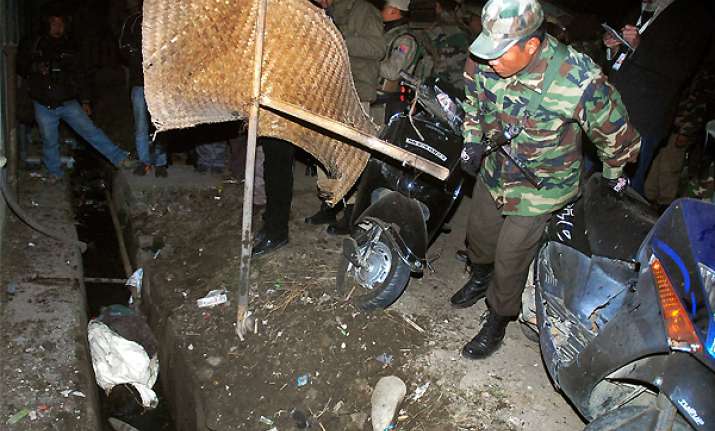 Imphal, Jan 22: One  person was killed and three others injured in a powerful  blast this evening outside the residence of  Manipur assembly speaker and  Congress party candidate I. Hemochandra Singh,  the third attack in the past two weeks, police said.

A police official said, the blast took place  on the outskirts of Imphal at around 6.15 pm. Hemochandra Singh was the speaker of the outgoing assembly.

"According to initial reports, it was an improvised explosive device that went off killing one person and injuring three more," police said. All the victims were  pedestrians.

Earlier, three people were injured in a grenade attack on  Jan 10 when unidentified militants lobbed a grenade outside the residence of K. Joykishen, a Trinamol Congress candidate, on the outskirts of Imphal. Joykishen was present at his residence when the attack took place.

On Jan 6, a ruling Congress party election office came under a grenade attack although no one was injured.

Elections to the 60-member house take place on Jan 28.

Seven militant groups, including the outlawed United National Liberation Front (UNLF), the People's Liberation Army (PLA) and the People's Republic of Kangleipak (PREPAK), have called for a ban on all election meetings and campaigning by the Congress candidates in the state.

An emailed statement signed by seven militant groups warned of dire consequences if their diktat was violated.

Militant groups in past elections as well targeted the Congress candidates and other politicians and issued similar warnings.