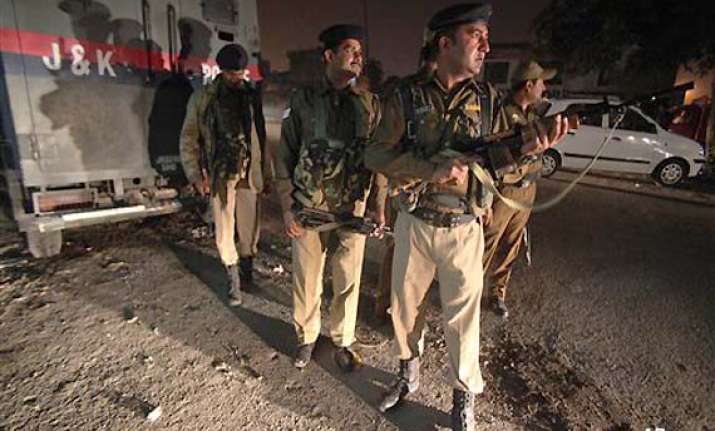 Jammu, Nov 17: At least one person was killed and five others were injured in a grenade attack at Narwal on the outskirts of Jammu city Saturday evening, Jammu and Kashmir Police said.
Kuldeep Kumar, a roadside vegetable vendor, was killed in the explosion outside a wine shop. The attacker escaped in the commotion, police said.
The area falls in high security zone as a number of officials and politicians live in the adjoining Bhathindi neighbourhood where Chief Minister Omar Abdullah too has a private house.
The injured were shifted to the Government Medical College, Jammu, where doctors in the emergency wing of the medical college stated the condition of two was critical.
Police carried out searches in the area to trace the attacker.
Director General of Jammu and Kashmir Police Ashok Prasad reviewed the situation with senior police officers.
The blast in Jammu city came after over six years of calm. The last such attack took place June 12, 2006, when three grenades exploded in a series at the main bus stand, killing one person and injuring over 35 others.
In another incident, an 18-year-old porter working with the army in mountainous Poonch district lost his left leg in an explosion near the Line of Control as he stepped on a landmine.