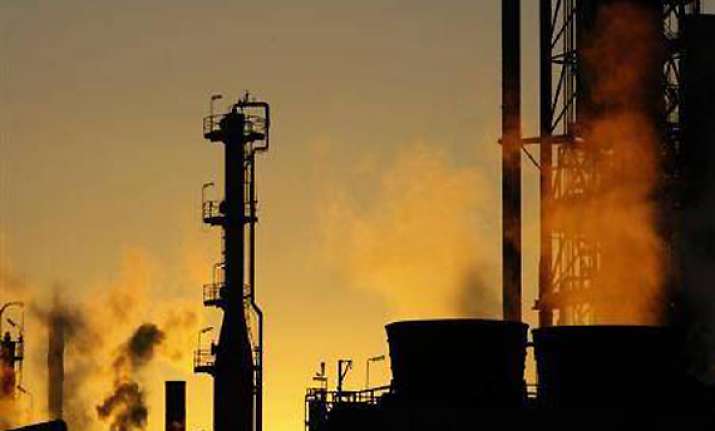 Mangalore/New Delhi, Oct 18: One person was killed and four others were injured today when paint vapours caused a fire at an oil storage tank, which was being painted, at the Mangalore Refinery and Petrochemicals Ltd (MRPL). 

The fire occurred at an under-construction oil storage tank in Mangalore, being built to expand MRPL's capacity to 15 million tonnes a year from the current 11.8 million tonnes. 

The injured have been admitted to a local hospital.  The paint job was being carried out by a contractor, Offshore Infrastructure Ltd, and the workers on the paint job were employed by it.

"Paint vapours seem to have ignited the fire," MRPL Managing Director U K Basu told PTI from Mangalore. 

"The paint job was being carried out by a contractor at the construction site outside the refinery area. The refinery is unaffected," he added.

Basu said the contractor has been asked to submit a detailed report on the accident.

A group of workers was applying paint to a huge over-ground crude oil tank as part of the third phase expansion of MRPL. Offshore Infrastructure Ltd is building three tanks for MRPL at the site. A spark from nearby 'cutting work' led to the accident.