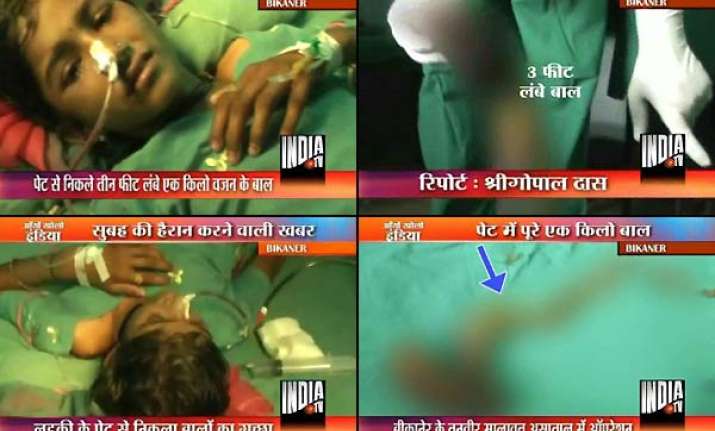 Bikaner, July 28: Surgeons at  the Tanveer Malawat Hospital here on Wednesday were surprised to find a one kilogram ball of hair inside the stomach of a 17-year-old girl Maggi.

The girl, according to her father Manphool, had been swallowing hair from her own head since the last three years.

The girl was suffering from a psychological problem which induces the victim to swallow cloth, hair or soil while staying alone for long periods, said Dr Tanveer Malawat.

Maggi had complained of stomach ache to her father, and after sonography test, the doctor noticed a round substance inside her stomach. It was then that they decided to conduct the one hour long surgery, said Dr Malawat. "The girl is now fine", says the surgeon.