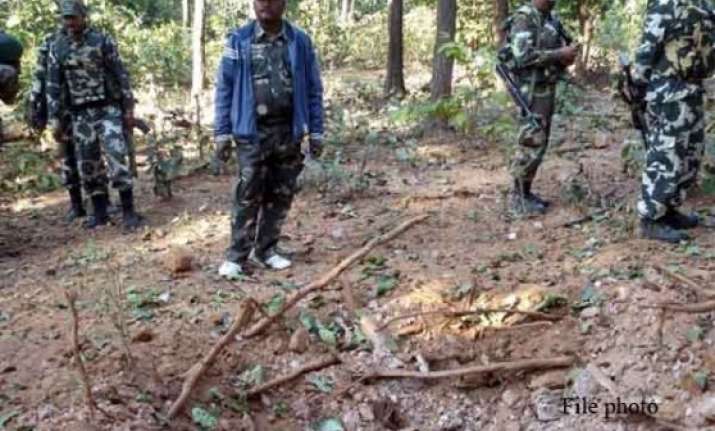 Chatra: Maoists in Chatra district of Jharkhand yesterday night attacked a police party killing one cop and injuring two others.
Superintendent of Police SN Jha said the Maoists attacked a police party, triggering an encounter near Bhadrakali temple.
The incident took place at around 8 pm in the Itkhori region of the district.
He said a constable was killed in action and two jawans were injured. The injured were admitted to a hospital in Hazaribagh for medical assistance.
READ MORE: Maoists a national challenge, govt has accepted it: HM
Maoists also triggered a landmine blast, Jha added.
Meanwhile, as soon as the concern administration was informed about the incident, they rushed to the site and cordoned off the area.
A massive manhunt has been launched to nab the Naxals behind the attack, police said.