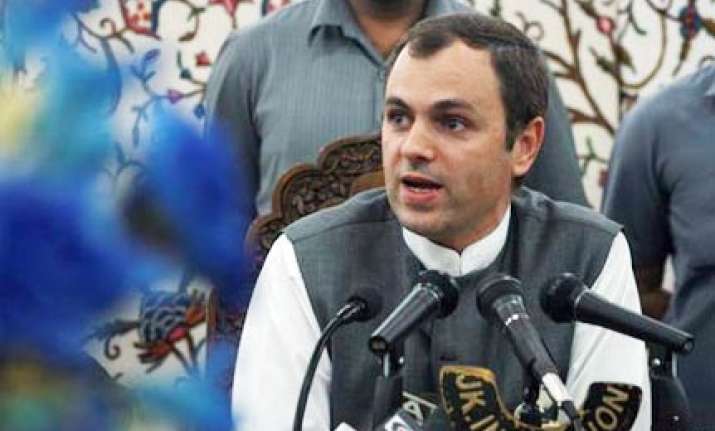 New Delhi: Prime Minister Manmohan Singh on Monday chaired a high-level meeting to discuss the current unrest in the Kashmir Valley and find an administrative and political way out in consultation with Chief Minister Omar Abdullah.  

All the members of the Cabinet Committee of Security (CCS) including Finance Minister Pranab Mukherjee, Home Minister P Chidambaram, Defence Minister A K Antony and External Affairs Minister S M Krishna were present at the meeting, which comes in the wake of the Valley witnessing a fresh spell of violence that has left 15 people dead.  

During the meeting, Omar raised issues including the need for additional forces and initiation of "internal and external" dialogue with people concerned.  

The meeting comes a day after the CCS met to discuss the political and administrative steps needed to be taken to defuse the escalating situation in the Valley.  

The meeting voiced its resolve to help the state government in all possible ways and also underscored the need for adequate backup for the CRPF and state police while dealing with protesters.  

The state government had also sent a request for a policy to rehabilitate former militants, who have served their jail sentence and were unemployed besides a comprehensive policy for those youths who were willing to return from Pakistan-occupied Kashmir.  

According to sources, intelligence agencies have reported that a majority of stone pelters were former militants who were at present unemployed.
Battling an upsurge in violence, Chief Minister Omar Abdullah on Monday in New Delhi said the state needs a political initiative to deal with the situation but made it clear that for that to happen a semblance of normalcy is a precursor.
 Addressing a press conference after a meeting with the Prime Minister and senior ministers here, Omar said curfew will be implemented strictly and sought additional paramilitary forces especially the Rapid Action Force to deal with street protesters.
 "Jammu and Kashmir is a political situation. It needs political handling. It requires a political package more than an economic package," he said.
 By political package, the Chief Minister said he meant dealing with issues like Armed Forces Special Powers Act, footprint of the security forces, rehabilitation package for youngsters who are across the line of control and compensation for victims of the ongoing trouble. PTI