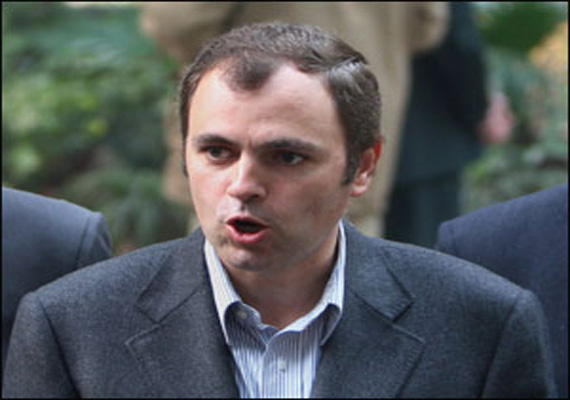 Srinagar, Feb 11 : Jammu and Kashmir Chief Minister Omar Abdullah today said government will inquire into the circumstances in which a youth was killed, allegedly in security forces firing, in Baramulla district.

"It is too early to comment on the incident as there are multiple versions coming out about it. We are looking into the matter," Omar, who arrived here from Jammu, told reporters.  Ashiq Hussain, a resident of Lesar village in Rafiabad area of Baramulla district, 75 kms from here, died after being hit by a bullet at around 9.00 PM last night. 

The Chief Minister said he will see whether the standard operating procedure was followed by the security forces while laying the ambush in area.

Local residents, who have blocked the Sopore-Kupwara road, alleged that Hussain was killed in firing by Army personnel who were present in the area. 
The residents staged protests against the killing. They have refused to bury the body of the youth so far, demanding the arrest of the army personnel allegedly involved in the killing, officials said.

They said the protestors were also demanding removal of the army camp in their area.

A defence spokesman, in a statement issued last night, said troops of 32 Rashtriya Rifles and police had launched a joint operation following information about presence of militants in the area.

"At about 9.00 PM, some firing was reported and it is believed that a civilian has been killed in the firing. Due to darkness there are problems in ascertaining the details at present," the spokesman said.

The defence spokesman spokesman today said he had no further information about the incident that already made public yesterday.

Minister of State for Home Nasir Aslam Wani and Director General of Police Kuldeep Khoda have reached Baramulla district headquarters and are monitoring the situation, official sources said.

They said the Chief Minister is also likely to visit the village later in the day.