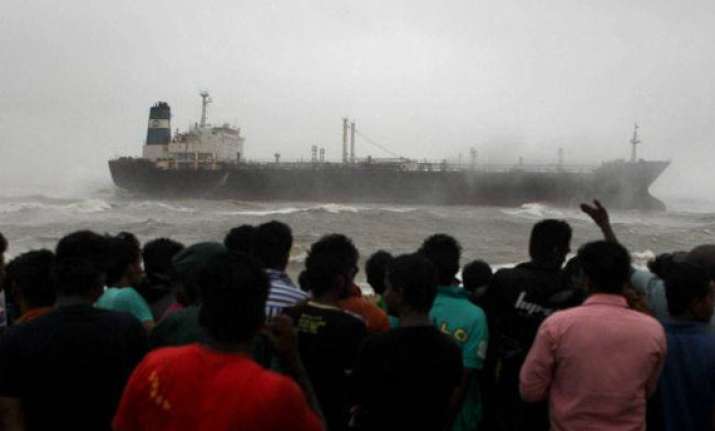 Chennai, Nov 1: Fifteen sailors were today rescued and a search was on for six other missing crews who were on board an oil tanker that drifted and ran aground off the city coast in high velocity winds before the landfall of cyclone 'Nilam'.
"Around 6.30 AM, 15 people who were stranded on board the vessel were safely rescued by the Coast Guard", Chennai Port Trust officials told PTI.
Search involving the Navy and Coast Guard is on for the missing six persons, the officials said.