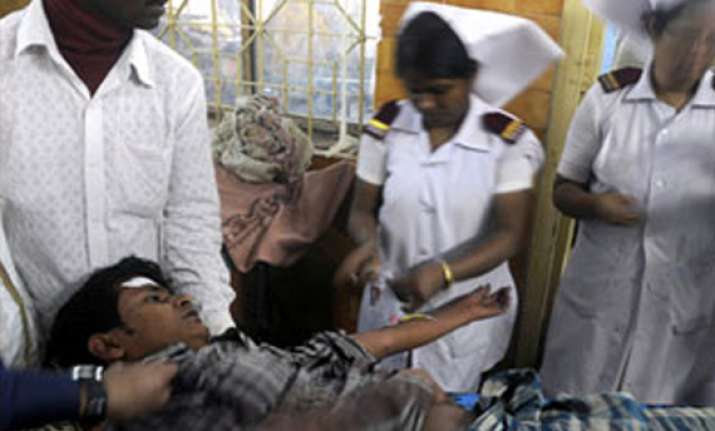 Bhubaneswar, Feb 9: The death toll in the hooch tragedy in Cuttack and Khurda districts of Odisha mounted to 30 with one more ailing person succumbing today even as 65 others were battling for survival in hospitals.

 One person died at the SCB Medical College Hospital in Cuttack, officials said.

As many as 61 others are now being treated at the SCB Medical College and Hospital and four persons at the Capital Hospital in Bhubaneswar.

The victims had consumed liquor from a joint in Mahidharpada area of Cuttack in the evening of Monday.  

Samples from bottles seized from the liquor joint which had been sent for test at the forensic laboratory were found containing methyl alcohol, a senior official said.
 
Raids were being conducted by police and excise personnel on medicine outlets at Cuttack and Bhubaneswar to look for a particular brand which was believed to have been consumed by the victims, he said.

A judicial inquiry has already been ordered to probe the incident. Eight persons were arrested in this connection.