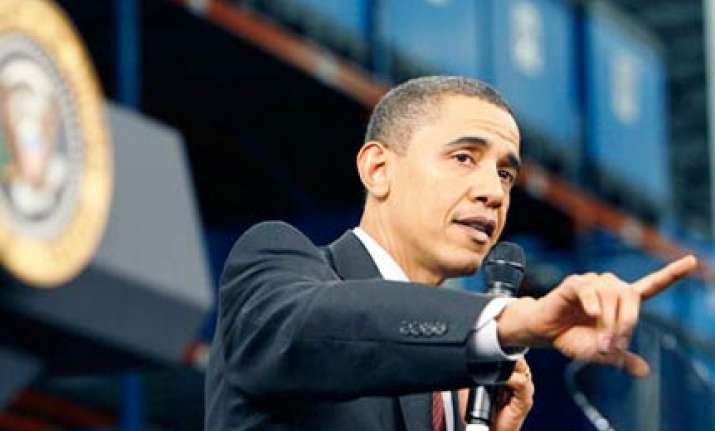 Washington, Oct 5: US President Barack Obama would address a meeting of top Indian and American corporate leaders in Mumbai on November 6 when he visits India, US India Business Council announced today.
 "The US President has agreed to address the Business and Entrepreneurship Summit on November 6," US India Business Council, the apex body of the Indian and American corporate world, said in a statement.
The dates of Obama's India visit, however, have not been officially announced yet.
His addressing the business community signifies the importance of business ties between the two largest democracies of the world, it added.
 "The fact the President has agreed to address this business summit demonstrates the priority the President places on creating jobs for America by cultivating deeper commercial ties with India, the world's largest free-market economy," USIBC President Ron Somers said.
Obama's India visit is eagerly awaited by Indian business houses, especially the software exporting companies.
Commerce Minister Anand Sharma had last month conveyed to the US India displeasure over Ohio's ban on offshore outsourcing by government departments other protectionist measures, like the hike in H-1B and L-1 visa visa fees.
The summit in India's financial capital will be the President's first stop with the business community in India, enabling the President to experience first-hand the excitement under way, generated by the entrepreneurial spirit that unites our business communities and which binds our two countries, he further added.
The summit in partnership with the US Department of Commerce and Confederation of Indian Industry will highlight the benefits of export-led American growth being generated by India's rising economy and new purchasing power, the new investment flow from India reviving American businesses, and the innovation by young entrepreneurs utilising the US know-how and technology. PTI