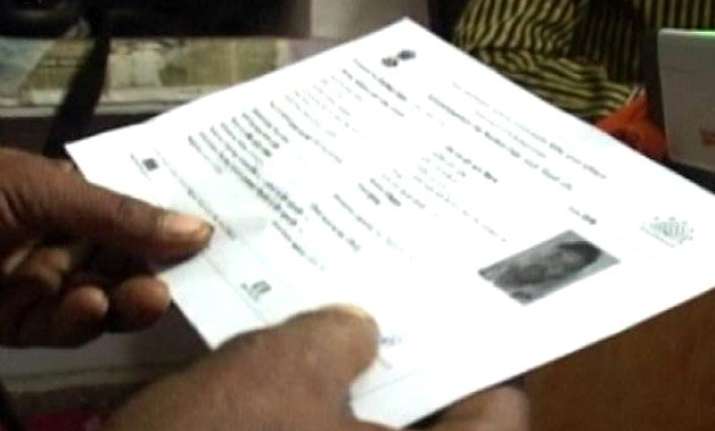 New Delhi: According to 2011 Census, about 20 million people have enrolled in Delhi for an Aadhaar identification number, 27.6% more than the city's population of 16.8 million.
Of the 20 million enrolled, the UIDAI has generated about 17.7 million unique numbers in Delhi till Thursday, about a million more than the city population.
Around 793 million Aadhaar numbers have been generated so far across the country with the UIDAI mandated to cover the entire population by June.
As quoted by Hindustan Times, Vijay Maidan, director general of the Unique Identification Authority of India said, "It is not abnormal. It is possible people who have enrolled in Delhi left the city but didn't get their residence address changed".
"Moreover, Delhi's population has also increased since 2011," Maidan added. The Unique Identification Authority of India (UIDAI) is the nodal body for rolling out Aadhaar in the country.
As per reports published in Hindustan Times, officials associated with the enrollment process, said it was based on documents provided by government agencies like transport departments, post offices and civil supplies department and added they couldn't vouch census data.
The identification project, one of the previous UPA government's flagship programmes, has been riddled with controversies with the Supreme Court repeatedly asking the Centre to not make Aadhaar mandatory and a bunch of petitions against the disputed biometric data collection process.
Security agencies too have also raised doubts over the UIDAI's enrollment process, saying people are getting Aadhaar numbers required for opening back accounts and getting governments entitlements such as cooking gas subsidy without any verification.