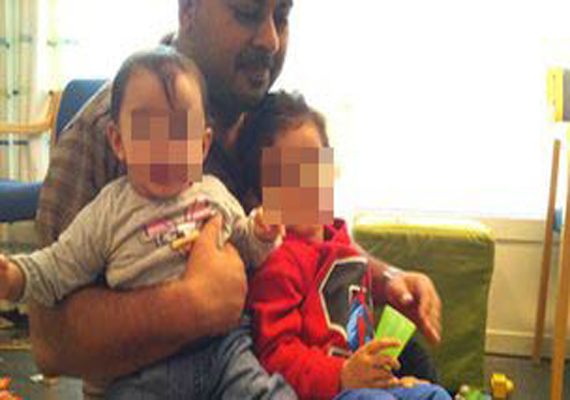 New Delhi, Feb 27 : Special envoy Madhusudhan Ganapathi has been rushed to Norway to convey India's concerns in connection with the NRI children's custody row and will meet the Norwegian Foreign Minister today. 

Ganapathi, Secretary (West), Ministry of External Affairs, has been tasked to once again take up the matter and convey the government's views on the issue to the Norwegian authorities, official sources said.

Ganapathi is scheduled to meet Norwegian Foreign Minister Jonas Gahr Store to convey India's concerns over the matter involving one-year-old Aishwarya and three-year-old Abhigyan who were taken away by the child welfare officials in Norway in May last year and placed in foster care.  The kids' parents, NRI couple Sagarika and Anurup Bhattacharya, were accused of negligence by the Norwegian child welfare officials.

India has been exerting pressure on Norway to find an amicable solution to the problem.

India had said that it would make "all out" efforts to ensure early return of the two Indian children from Norway following attempts by authorities of that country to keep them in foster care after expiry of their visa next month. 

"We will make all out efforts to achieve the goal of getting back the children to India where they belong," External Affairs Minister S M Krishna had said recently. 
The government had slammed attempts by Norwegian authorities to keep the children there after expiry of their visa, saying the kids were neither "orphans nor stateless persons", and enjoyed "protection" of the Indian State.

"... the children are neither orphans nor Stateless persons, and enjoy the protection of the Indian State and any request for extension of Residence Permit on their behalf should emanate from either the parents or the Indian State," officials had said.

Norwegian childcare authorities had recently agreed to hand over the custody of the children to their Kolkata-based uncle, who is currently in Oslo.