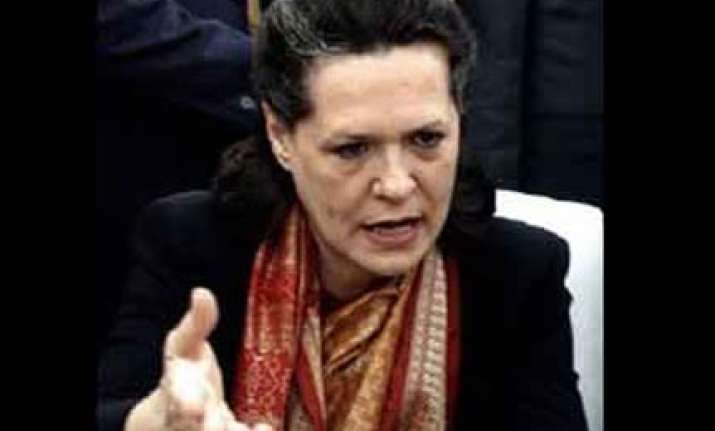 A jubilant Congress President Sonia Gandhi on Tuesday  appeared to express confidence over the stability of the UPA government but wished former allies like SP and RJD were with it on the women's reservation bill. "I think so.  One can never tell.  I am not not an astrologer.  I wish our former partners remained with us," she told reporters in New Delhi. 
She was asked if she was confident about the stability of the government in the wake of threats by SP and RJD of withdrawal of their support to the UPA government if it went ahead with the passage of the women's reservation bill.
Asked about the strategy on when the Bill would be brought to Lok Sabha, Gandhi said "let us get it passed here (Rajya Sabha).  I am keeping my fingers crossed." 
To a question on Trinamool Congress expressing reservations over the passage of the bill, she said all the parties in the UPA had welcomed the measure when it was brought in the Cabinet and she saw no no problems within the UPA. 
"Mamata Banerjee was quite enthusiastic.  DMK has been for the bill and supported the Prime Minister fully.  Pawar also fully supported it.  Everyone has supported it.  I don't see any problems within the UPA," she said. 
When asked whether she had to be tough to push ahead with the bill, Gandhi said yesterday also she was firm. People mentioned some possible consequences which she had to take into account. "I may not not have thought of that." She denied suggestions that Congress was "in a shambles" yesterday on the bill.  "Certain developments took place and we had to face that," she said. PTI