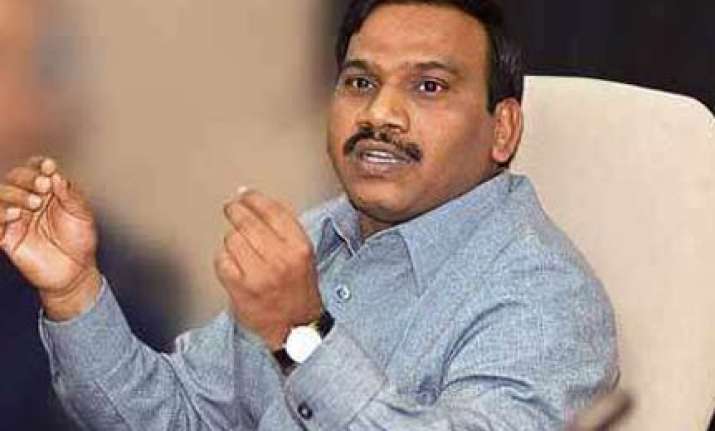 Chennai, Nov 14 :  For the second time in three days, Telecom Minister A Raja today ruled out his resignation over the 2G spectrum allocation issue, saying "there is no need for it."
"There is no question of me resigning and there is no need for it," he told reporters before leaving for Delhi this evening.
Raja today met Tamil Nadu Chief Minister M Karunanidhi for the second time in the last 24 hours and is understood to have discussed the 2G spectrum allocation issue.
He met Karunanidhi at his residence here and the two are understood to have discussed during the 30-minute meeting the implications of the CAG report on the alleged scam, over which the opposition is seeking the Minister's removal.
Asked why he had met the DMK supremo twice in a short time, Raja said, "It is a very usual thing. I meet him twice every day (whenever I am in Chennai)."
Asked whether he was going to resign from the government, Raja said this has not been discussed during his meeting with Karunanidhi.
"It has not been discussed. That question does not arise," he said.
On being asked whether the Prime Minister will make a statement on the issue, he said, "I don't know whether PM will give a statement."
Pressed further whether he was going to put in his papers tonight, he said, "There is nothing like that. CM has not told me anything (about resigning)."
Soon after his arrival from Delhi last night, Raja had met the DMK chief.
The minister left for Delhi in the evening by an Indian Airlines flight. PTI