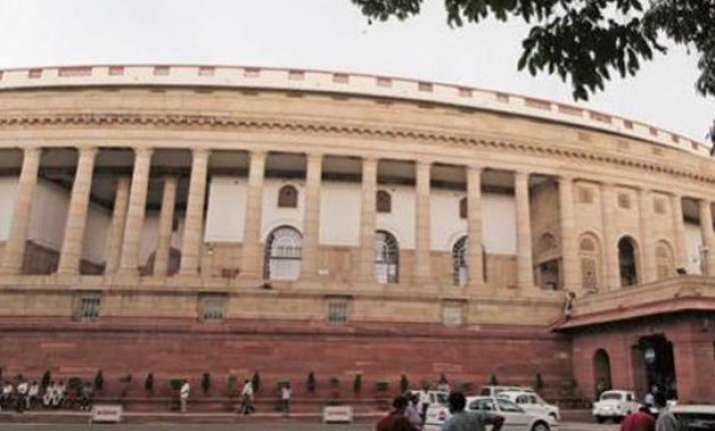 New Delhi: Food items in Parliament canteen will be dearer from today with the rates being hiked in varying degrees in view of controversies over the items being served there at subsidised rates.
The canteen will now work on no-profit, no-loss basis.
Accordingly, a veg thali, which earlier cost Rs 18, will now be sold for Rs 30 and non-veg thali will cost Rs 60 instead of Rs 33 earlier. A three-course meal will cost Rs 90 instead of Rs 61 earlier and chicken curry, which earlier cost Rs 29, will be sold for Rs 40.
The number of items hitherto prepared in the canteen will be reduced to one-fifth to avoid wastage and cut cost. From 125-130 dishes, the number of items will be reduced to 25 per day.
Currently, a number of varieties of rice like pulao, plain rice, kichadi, curd rice and biryani are being prepared. Similarly there are several varieties of dosas that are prepared which will also be curtailed. Also, tea and coffee vending machines will be placed to reduce the burden on manpower.
The revision of the rates, ordered by Lok Sabha Speaker Sumitra Mahajan, has been undertaken after six years and will be reviewed from time to time, Lok Sabha Secretariat said on Thursday.
"The rates of food items in Parliament canteen have been a matter of discussion in the media from time to time. Keeping this in view, Lok Sabha Speaker Sumitra Mahajan had directed the Parliament's Food Committee to look into the matter," the Lok Sabha Secretariat said in a statement.
"After receiving the committee's report, the Speaker has taken a number of decisions, out of which the most important is that the canteen in Parliament will now work on 'no-profit, no-loss' basis," it added.
"Accordingly, the rates of various food items have been increased and these would be sold at the actual cost of making... This will be effective from tomorrow," the statement further said.
The rate hike will apply to all MPs, officials of Lok Sabha and Rajya Sabha, media persons, security personnel as well as visitors, the statement said. Subsidy outgo on Parliament canteen is Rs 4 crore annually. On an average 8 per cent of food is consumed by MPS, 9 per cent by media, while staff and security personnel consume 50 per cent. Visitors and official meetings account for the remaining.