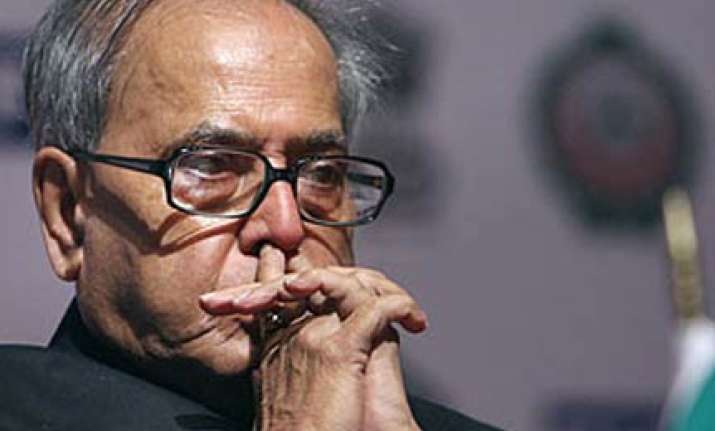 New Delhi  Allaying fears of states that the Centre would usurp their powers through a Veto provision in the Goods and Services Tax, Finance Minister Pranab Mukherjee on Thursday said he doesn't intend to be a 'Super Finance Minister'. "I have no intention of becoming the super Finance Minister to interfere with the state GST", he said in Parliament during debates in Raja Sabha and the Lok Sabha.  
"They (states) will have their rights and I shall have my rights...They have a responsibility to their states. That basic structure cannot be altered", he said replying to a debate in the Rajya Sabha on price situation.  
Responding to the opposition criticism that the Union Finance Minister wants to retain powers to decide the rates of state GST, Mukherjee informed the Lok Sabha that he has to take states on board before implementing the GST as it was not possible to "stage Hamlet without the Prince of Denmark... States are the princes of Denmark."  
After his reply, the Lok Sabha passed the supplementary demands for grants allowing the government to increase expenditure by Rs 54,588 crore during the 2010-11. With this, the government's spending in FY'11 would go up to Rs 11,60,000 crore.
The Centre, he added, was waiting for the views of the Empowered Committee of State Finance Ministers on the proposed Constitutional Amendments, necessary to implement the GST, a tax regime that will subsume various levies like excise, service tax and VAT.  
"I am waiting for their reports and their comments on the draft constitutional bill which I have given to them and after that circulated it to the political parties for their comments. Tomorrow, the chairman of the Empowered Committee (Asim Dasgupta) will brief me", he added. The state finance ministers had yesterday rejected the draft constitutional amendments bill that provided for veto powers to the Centre in the proposed GST regime.  
On price rise, Mukherjee told members in the upper house that the Centre's efforts had brought down food inflation to 9.53 per cent now from over 21 per cent in December last year but regretted that states were not doing their bit to check inflation. Mukherjee also clarified later that he never mentioned in Lok Sabha during the debate on price rise yesterday that inflation was on account of high growth. PTI