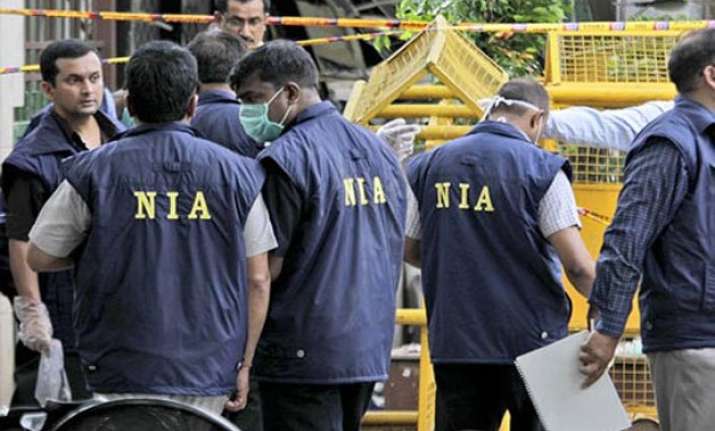 New Delhi: The Sunil Joshi murder case, which NIA fought for months on end to take over, claiming it was an important link to all Hindu right-wing terror cases, has been quietly shifted back to Madhya Pradesh after the central agency said it found no evidence of a terror angle to it.
Joshi, an RSS 'Pracharak', who had been chargesheeted by NIA in connection with Samjhauta Express train blast of 2007, was considered an important link to alleged acts of Hindu right-wing terror. He was shot dead on December 29, 2007 when he was walking back to his hideout in Chuna Khadan locality in Dewas town of Madhya Pradesh.
NIA suspected Joshi had a role in Samjhauta Express blasts, besides explosions at Malegaon, Ajmer Dargah and Mecca Masjid (Hyderabad), and insisted that the case be handed over to it.
Under the UPA dispensation, NIA had filed several applications before courts in Madhya Pradesh seeking directions to the state police to hand over the investigation to it.
The MP Police, after having closed the Joshi murder case earlier, reopened it and filed a charge sheet in Dewas, alleging Sadhvi Pragya Thakur, arrested in the Malegaon blasts case, and four others had murdered him, fearing he might expose the entire conspiracy from Samjhauta to Ajmer blasts.
The NIA, which had taken over the case three years ago when UPA was in power, filed a supplementary charge sheet on August 19 last year, months after the Narendra Modi government took office, saying since no "scheduled offence" has been found during the probe, the designated NIA court may transfer the matter to any other court for taking cognizance of the offence.
The central anti-terror agency, in the supplementary charge sheet, ruled out any larger conspiracy, reducing the case to one of simple murder by contending that "licentious advances" made by Joshi to Sadhvi Pragya Singh Thakur had angered her accomplices who killed him.
NIA Director General Sharad Kumar said the case was probed in a thoroughly professional manner. "We have submitted our charge sheet before the court. It is for the court now to decide," he said. Congress general secretary Digvijay Singh has voiced surprise at NIA's "change of view".
"I am surprised at NIA's change of view. It had from day one considered this case as related to the terror cases in which the Sangh activists were involved. Even Sunil Joshi was an accused in all these cases. So, therefore, I have not been able to understand why this sudden volte face or change of heart in the NIA," he said.
Singh, a former MP chief minister, said,"With Sangh activists involved in terrorism, it was expected that the moment BJP comes to power, they would ensure that all these cases are diluted, the witnesses pressurised and the accused let off."
Singh alleged that two important BJP leaders, who are senior ministers in the present NDA government, had approached the then Prime Minister Manmohan Singh requesting him to go slow in the Malegaon blast case.
A Rajya Sabha member, Singh said, the matter will be raised in Parliament and accused the Modi government of "sabotaging" cases related to Hindu right-wing terror.
Singh said he stood vindicated on the Hindu right's involvement in terror activities when the Special Public Prosecutor in Malegaon blasts case in 2008 Rohini Salian alleged she was asked by an NIA officer to go slow in the matter.
"She is one of the most respected and credible faces of public prosecution and her statement cannot be seen as some non-serious or irrelevant statement. It has lot of meaning and also brings out the fact of the involvement of the BJP and Sangh leadership in trying to save the accused in these terror cases," Singh alleged.
An RSS spokesperson refused to comment on the Congress leader's accusations.