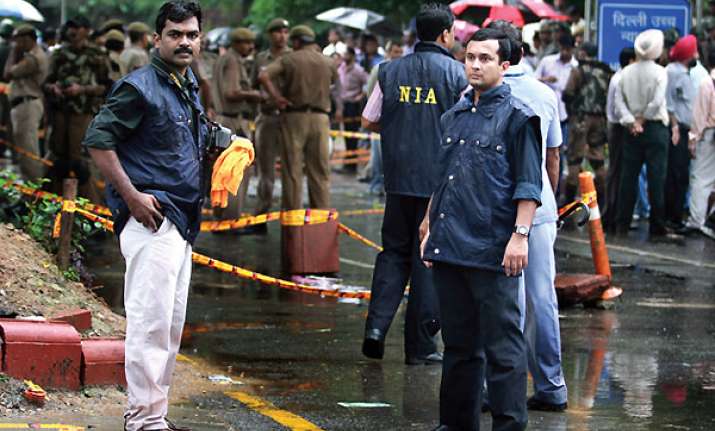 New Delhi, Oct 21: NIA today announced a cash reward of Rs 10 lakh for any information leading to arrest of three Hizbul Mujahideen terrorists including Junaid Akram in connection with the Delhi High Court blast that left 15 people dead.

All the three - Junaid, Shakir Hussain Sheikh and Amir Ali Kamal—are residents of Kishtwar district of Jammu region and have been accused by the NIA of playing "a crucial role in the conspiracy which led to the blast at the High Court on September 7, 2011."

The age of Junaid, whose brother Wasim is at present in NIA custody, has been mentioned as 19 years and he has been accused of several terrorist cases in Kishtwar area. He is stated to be active since last year.

However, the family contends that he was only 16 year old and that he had been kidnapped by Hizbul Mujahdieen militants last year after he appeared in 10th class examination as an act of revenge as an information from the family had led to arrest of Azhar Ali, financer and recruiter of Hizb terror group.

The NIA announced a cash reward of Rs 10 lakh for any information leading to their arrest with an assurance that the identity of the informer would be kept secret.  This is for the first time that NIA has made it public that terrorists of Hizbul Mujahideen were behind the blast that shook the Delhi High Court leaving 15 people dead and dozens injured.

The other two Amir Ali Kamal alias Amir and Shakir Hussain Sheikh alias Chota Hafiz alias Adil have been active in militancy since 2008 and 2005 respectiveley, investigators said.