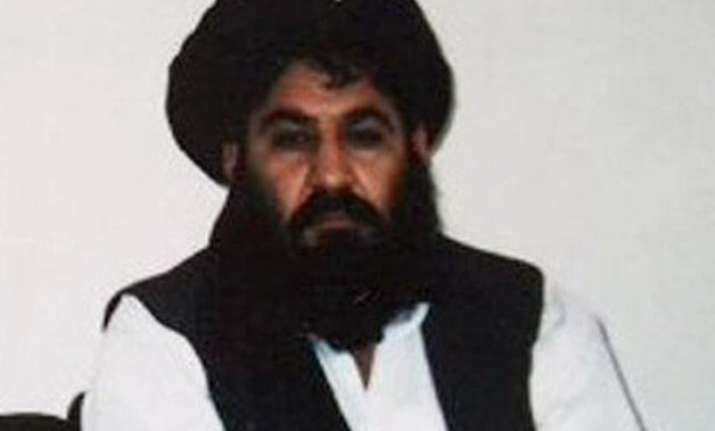 New Delhi: The elevation of Mullah Akhtar Mansour to Taliban's topmost post has brought back dark memories of the hijacking of Indian Airlines Flight 814 .
Mansour was the  man who received Maulana Masood Azhar , the terrorist who was traded along with two others for passengers on the hijacked IC-814 plane in December 1999 and escorted him out of the airport in his vehicle, said a report published in Indian express
Mansour, who is seen as close to Pakistan's ISI was on the tarmac as Azhar was released, along with Mushtaq Ahmed Zargar and Ahmed Omar Saeed Sheikh, on December 31, 1999, an ex RAW officer was quoted as saying to Indian Express.
"Mansour was present at the Kandahar airport that day. He was sitting at the wheel of his Land Cruiser, when Azhar, who was then affiliated with the Harkat ul-Ansar, came off the plane, Mansour hugged him "like a long lost friend", Arni said. "Masood then got into into Mansour's vehicle. It was clear that Masood was the VIP. He drove him off," the report said.
Days later, Azhar resurfaced in Bahwalapur, his hometown in Pakistan and formed Jaish-e Mohammad which emerged as one of the fiercest jihadi group in the region. In addition to guerrilla activities in India-held Kashmir, the militant outfit maintained close ties with the former Taliban regime in Afghanistan.
Outlawed by General Pervez Musharraf's military government, the JeM was also placed on the international terrorist groups list after it was alleged to have masterminded the attack on the Indian parliament in December 2001.
Despite his group being banned, Masood Azhar was never detained and lived freely in his home in Southern Punjab where the JeM has strong roots. Pakistan denies any knowledge of his whereabouts.
Last year, he addressed a rally in Muzaffarabad in Pakistan Occupied Kashmir via video-conferencing.
The ascendance of Sirajuddin Haqqani as the deputy leader of the Taliban has also sent waves of concern across India's intelligence community. The Haqqani network was held by the US to have been behind the Indian Embassy bombing at Kabul as well as attacks on US targets in Afghanistan.