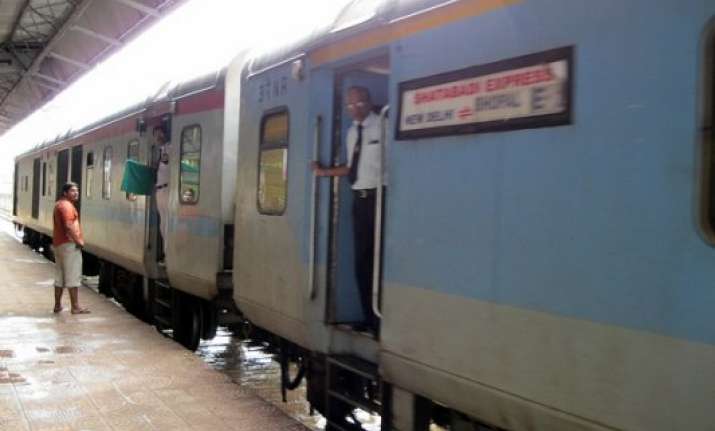 Bhopal: The New Delhi-Bhopal Shatabdi Express will halt at Habibganj railway station here from tomorrow, a railway official said today.
All preparations have been made for the arrival and departure of Shatabdi Express from New Delhi to Habibganj station's platform no. 1, he said.
The train will arrive at Habibganj station at 14.25 hours and after a 35 minute halt, will leave for New Delhi at 1500 hrs.
The citizens of Bhopal and leaders, including some MPs and MLAs, had been demanding for long to extend the Shatabdi Express upto Habibganj as commuters faced lot of problems, specially traffic congestion at the time of the train's arrival at Bhopal station, situated in the old city area.
Elaborate parking arrangements have been made at the Bhopal station for the purpose, the official said.
Now, the train will have a stoppage of five minutes on arrival at Bhopal station and three minutes on its way back at the same station.
The train will now reach New Delhi at 2330 hrs, 45 minutes beyond its earlier scheduled time.