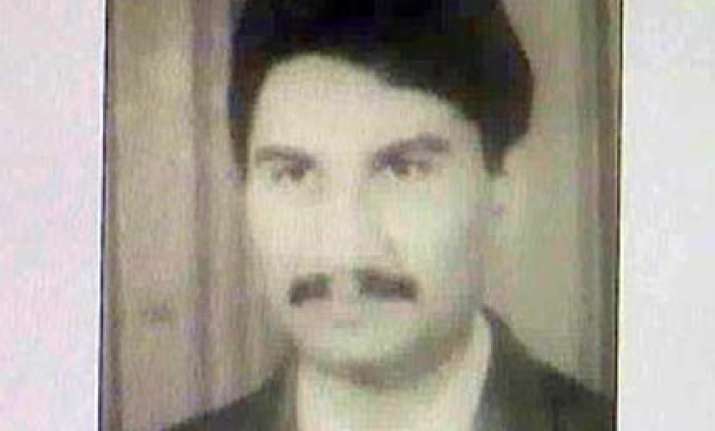 Ahmedabad: Junagadh BJP MP Dinu Solanki's nephew has come under the police scanner for his alleged role in the murder of RTI activist and green crusader Amit Jethwa.   
Crime Branch officials said they are probing the role of Solanki's nephew Pratap alias Shiva Solanki, in the case and a team has left for Junagadh to question him in this connection.   
Sources in the crime branch alleged that Pratap could be the one who paid for the killing of Jethwa.   
Two persons, including a police constable from Junagadh, have been arrested in the murder of Jethwa, who had filed a Public Interest Litigation (PIL) against illegal mining in Gir forest region, few days before he was shot dead.   
A day after Jethwa's killing on July 20, his father Bhikabhai Jethwa had alleged that Dinu Solanki was behind his son's murder.   
On Monday, the city crime branch had arrested police constable Bahadursinh Dhirubha Wadher (37), posted in Girgadhada police station in Junagadh district, in connection with Jethwa's murder.   
Another accused Pachan Shiva (28), one of the two motorcycle-borne assailants, who had allegedly shot Jethwa, was arrested on Wednesday.
According to police, Wadher had given the contract of killing Jethwa to Shiva and one Shailesh Pandya, a sharp shooter, who is still absconding.  
Both Shiva and Pandya had come on a motorcycle and allegedly shot Jethwa from a close range when he was coming out of his lawyer's office near the Gujarat High Court on July 20.  Police said that both Shiva and Pandya were promised Rs 11 lakh for killing of Jethwa by Wadher.  
After the arrest of Wadher, crime branch officials had said that there were no leads which pointed at Solanki's involvement in Jethwa's assassination.  
The PIL filed by Jethwa in the Gujarat High Court also has Dinu Solanki and Pratap Solankli as respondents.
In the petition, he has alleged that uncle-nephew duo were involved in illegal mining in Gir forest region. PTI