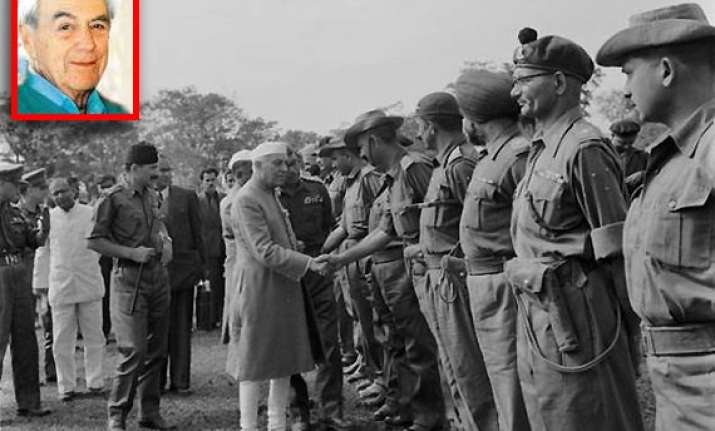 New Delhi: Veteran Australian journalist Neville Maxwell said that then Indian prime minister Jawaharlal Nehru's forward policy provoked China into using force against India during 1962 Sino-Indian war.
Maxwell has said he decided to release a classified 1962 Sino-Indian war report to rid Indian opinion of the "induced delusion" that India was the "victim of an unprovoked surprise Chinese aggression" .
Classified Henderson Brooks Report accessed by Maxwell, have found serious faults with Jawaharlal Nehru's Forward Policy and the Indian Army for carrying it out without the necessary wherewithal.
Maxwell said that the dispute between India China was created by the British in the mid-1930s "when they decided that for strategic reasons they should push their north-eastern frontier out some 60 miles.
While the Nehru government's forward policy has been widely analyzed and criticized as being a contributor, Maxwell says on his website that the report holds India's first prime minister personally responsible for the war.  
Then the Nehru government applied the forward policy to the McMahon Line eastern sector and when the Chinese blocked that too India in effect declared war with Nehru's announcement on October 11 that the Army had been ordered to "free our territory", which meant to attack the Chinese and drive them back.
To a question why he disclosed only a chunk of Volume I of the report and that where was the rest, Maxwell said: "I uploaded what I had. I never saw Volume Two. I understand it is mainly memos, written statements and other documents on which the authors based the report."