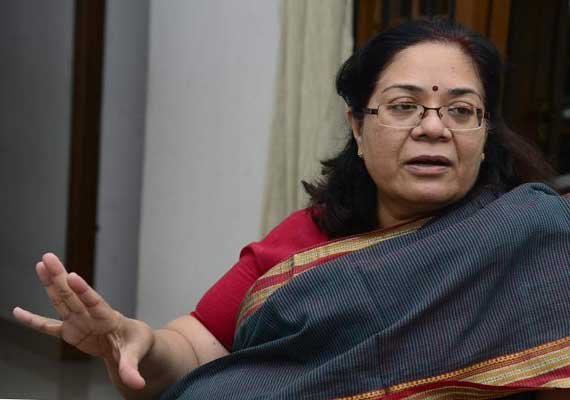 New Delhi: The National Commission for Women (NCW) is likely to pitch for legalising prostitution with its chief Lalitha Kumaramangalam favouring it to ensure better living conditions for sex workers in the country.  The NCW will be making its recommendations on the issue before a Supreme Court-appointed panel on November 8.  
"Legalising sex trade can be helpful in providing better living conditions for sex workers. But there are multiple factors that need to be taken into consideration to define what could be legal and illegal in the trade," Kumaramangalam said.
The Supreme Court had constituted a panel on August 24, 2011 after a public interest litigation was filed in 2010 on rehabilitation of sex workers.
"We will make certain recommendations on the issue of legalising sex trade, possible amendments in Immoral Traffic (Prevention) Act (ITPA) and ensuring better living conditions for sex workers," the NCW chief said when asked about the issue.
Each state government was asked to undertake survey in collaboration with the central government as recommended by the panel to ascertain as to how many sex workers want rehabilitation and how many of them voluntarily want to continue profession.
The court had also directed NCW to attend the panel's meetings.
Asked about the recommendations she is going to make, Kumarmangalam said, "There is no drafted proposal as such.  It's a consultation to deliberate upon existing provisions of ITPA 1956, loopholes, implementation of the law and impact of such implementation on sex workers. We will put forward our opinions."
"The panel will make its recommendations on possible amendments in ITPA which can be helpful in ensuing conducive conditions for sex workers to live with dignity in accordance with Article 21 of the Constitution," she said.  The ITPA was enacted to combat trafficking of women and sexual exploitation for commercial purposes.