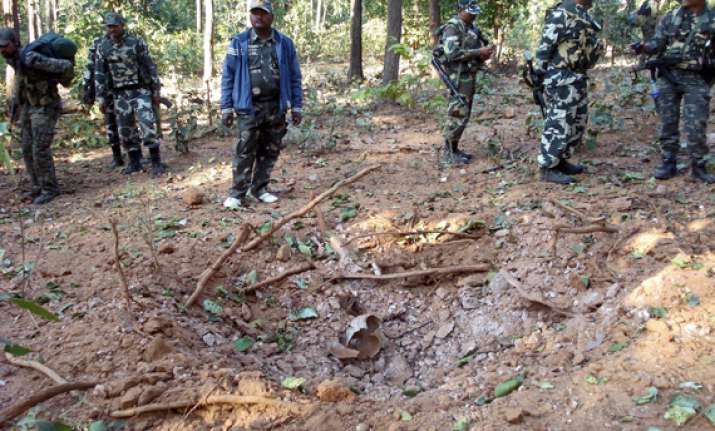 Raipur: Naxals were gearing up to organise a boycott of the coming Assembly elections in Chhattisgarh and chalking out strategies for this, police said.
Security forces recently recovered some documents from Maoist-hit Bijapur district after an encounter with ultras, which revealed that the Gangalur Area Committee of Communist Party of India (Maoist) had organised a meeting in this connection.
Also, a Naxal who was arrested during the operation claimed that pamphlets and posters against polls had been prepared in large number.
Chhattisgarh will see two-phased polling in November for its 90 constituencies.
The joint party of STF (special task force) and a team of local police arrested a Naxal cadre after a gun-battle with ultras in the hills of Hiroli village last week, a senior police officer said.