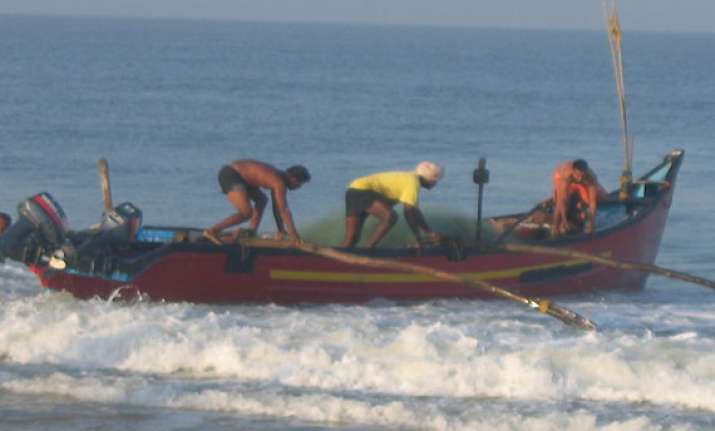 Mumbai, Feb 26: The Indian Navy rescued nine crew members of a sinking fishing vessel off Goa in the Arabian Sea, an official said here Tuesday.
Acting on a distress signal sent by trawler 'Kadal Matha' around 11 a.m. Monday, the navy deployed warship INS Nashak for the rescue operation.
The distressed vessel was located within two hours around 24 nautical miles off north Goa.
The trawler, with nine fishermen aboard, had developed a machinery breakdown and was in danger of sinking due to ingress of sea water.
The warship temporarily stemmed the leak and towed the vessel before handing it over to the Indian Coast Guard who took it safely to Goa, the official said.