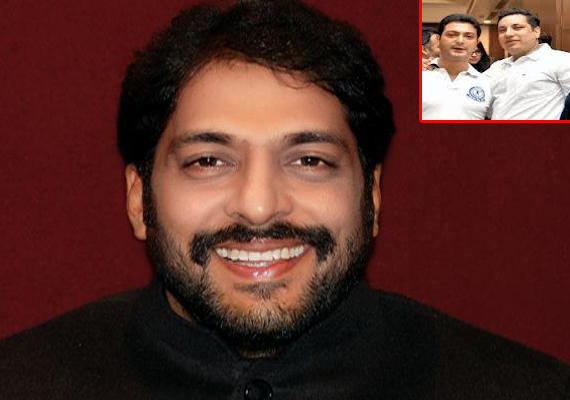 New Delhi, Aug 27 : Disgraced Haryana politician Gopal Goyal Kanda and his HR manager Aruna Chadha have reportedly told Delhi police that a naval officer Captain Varun had apparently close relationship with former air hostess Geetika Sharma, reports Mail Today.
Kanda and his employee Aruna Chaddha have mentioned Captain Varun's name during interrogation, and Delhi Police is planning to ask the naval officer to join the probe so that he could throw light on the problems Geetika was facing.  
It is also suspected that Geetika might have met Capt Varun a few days before her suicide and discussed the problem Kanda was creating for her. 
The police have already asked Geetika's  family for Varun's e-mail address. 
Sources told Mail Today, the cops were planning to question a woman who ran a massage centre in Sirsa. 
She is said to be close to Gopal Kanda, who allegedly had business dealings with her. 
An interrogator revealed that Gopal Kanda had been breaking down often during the questioning.  The lock-up life has begun to get to him and he has cried more than four times in the past few days, the police offical said. 
The police officer  quoted Kanda as saying: "What is this?  You never take me out. Make me sit in this damp room and ask stupid questions.  What has my life come to ?  
"Dont worry, my good times will come back again." 
Kanda has told his interrogators to  take him out as he had been questioned enough and there was nothing more for him to tell the police. 
After questioning Kanda's family and MDLR employees,  police said it was due to Kanda's alleged nefarious activities that his wife, too, had stopped coming to the office. 
Kanda's wife  was given a chamber in the office but later Kanda gave that to Geetika and Aruna Chaddha. This had ticked her off, said a police source.  
Also, Ankita's sister, Shweta, has told police that Ankita had gone to Kanda's office with her dozen friends for an interview and, to their surprise, Kanda hired them all.  
Kanda told cops that he worshipped Tara Baba who had advised him not to indulge in wrongful activities. 
Kanda told police, maybe,his bad times were a result of not following his guru.  
Police also conducted raids in Gurgaon on Sunday to recover the three cellphones used by Geetika and Kanda. 
Sources said they had recovered one phone on Kanda's instance but did not say if it was used by Geetika.  
Police are trying to gather evidence to establish the sequence of events which they would establish as the harassment and cheating leading to Geetika's suicide.