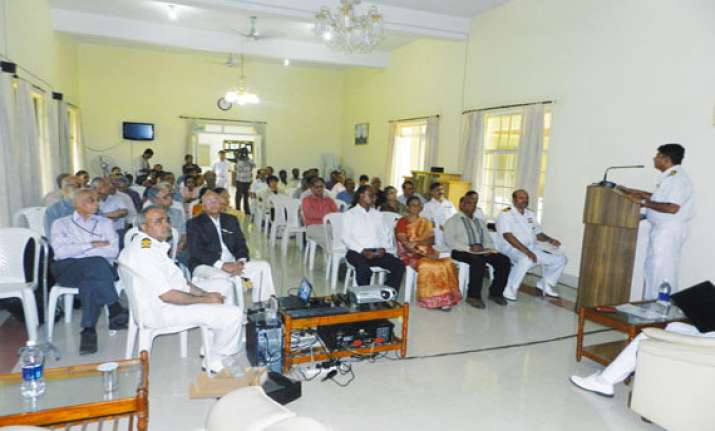 Visakhapatnam, Nov 15: Flag Officer Commanding -In-Chief of the Eastern Naval Command Vice-Admiral Anil Chopra inaugurated the Navy Mela, a naval exhibition by units of the Eastern Naval Command and local business houses as part of Navy Week celebrations at the Navy Grounds here today.  
The event opened with a colourful entertainment programme presented  by the children of the Navy Childrens School, Kendriya Vidyalayas, Nau Sena Baugh and dance groups from Naval Wives' Welfare Association (NWWS) Kendra 104 area.  Vice-Admiral Anil Chopra visited some of the stalls out of 130 stalls set up for the Navy Mela.  
The Navy Mela provides a window of opportunity for Vizagites to visit the Naval premises and see vignettes of Naval lifestyle.
Warships of the Eastern Fleet will be open to visits by the general public on November 17 and 18 from 10 am to 5 pm.