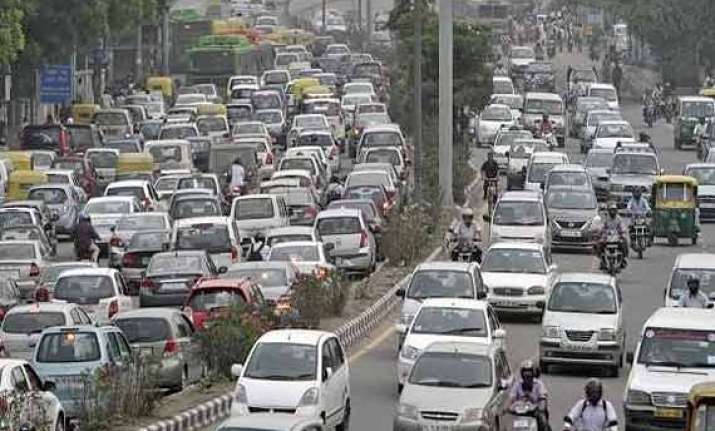 New Delhi: The National Green Tribunal has said that if 15-year-old vehicles, banned in Delhi, are driven in other cities, it would not lead to "shifting" the pollution there as they have larger green cover and bigger space to mitigate the impact of pollution.
A bench headed by NGT Chairperson Justice Swatanter Kumar said that the directions may be "harsh" but it would ultimately give way to public cause.
 
"Fundamental right must precede individual private rights. If we have to give precedence to environment and public health such direction needs to be adhered to without delay and default.
"A contention has been raised that the ban of vehicles would be unfair as these would cause pollution of other cities hence shifting of pollution. It may not impact smaller towns which have larger green cover and bigger space for dilution of pollution," the bench said.
Of the several mechanism to decongest the city roads, the tribunal has also directed Delhi government and DDA to ponder over shifting of heavy container depots to outskirts in order to reduce vehicular jam.
"If these sites are shifted to outskirts of Delhi this will go along way in improving the air quality," the bench said.
In order to check the pollution emanating from garbage burning, the tribunal has directed police authorities, municipal corporations and Delhi Pollution Control Committee to ensure that any material is not burnt in open.
"If any person is found doing so, he/she shall be liable to pay compensation ranging from Rs 20,000 to Rs one lakh for harming environment according to 'polluter pays' principle," the bench said.
The bench has also directed Delhi government and transport department to introduce catalytic converters in diesel vehicles and introduce Bharat Stage V norms in Delhi and upgrade the rest of NCR to BS IV.
The bench observed that though these directions may have an impact to a "limited extent" it will go a long way in improving ambient air quality standards and health of the people.
On the issue of "limited extent", Advocate Balendu Shekhar, appearing for East Delhi Municipal Corporation, told the bench that the judgement will have a great impact as in the case of Manoj Misra of Yamuna Jiye Abhiyan and Aditya Prasad's tree-felling issue.