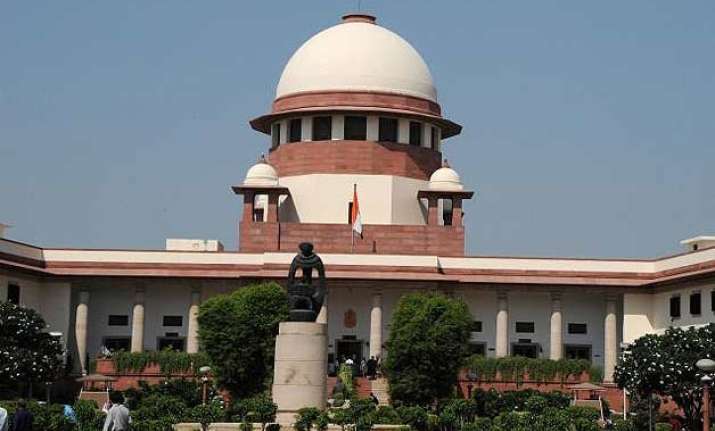 New Delhi: The Supreme Court today stayed for two months proceedings in the Gujarat High Court on appeals filed by the convicts in the 2002 Naroda Patiya riots case in which former Minister Maya Kodnani was awarded life sentence.
"There will be interim stay on proceedings in the High Court on the appeals for two months," a bench comprising Chief Justice H L Dattu and Justices M B Lokur and M Y Iqbal said.
The apex court also expressed the view that all the eleven appeals should be heard together.
The apex court-appointed Special Investigating Team (SIT), which probed the riot cases, had complained that the High Court has been expeditiously hearing only Kodnani's appeal when appeals of her co-convicts were pending too.
SIT, through senior advocate Harish Salve who is assisting the apex court as amicus curiae in the riots cases, had said the High Court judge was not deciding on its application for hearing all the appeals together.
The SIT also filed two progress reports on the riots cases in a sealed cover today.
The bench expressed concern over how Kodnani's appeal was being expeditiously heard and that of her Personal Assistant kept aside.
To this, Additional Solicitor General Tushar Mehta, who was appearing for the state government, agreed that both the appeals could be heard together.
One of the victims has also filed an appeal against the refusal of a judge in the division bench to recuse from hearing the matter, contending that he had recused himself from hearing a connected case earlier.
The appeal, filed through advocate Aparna Bhat, alleged that the judge continues to hear Kodnani's appeal in haste prior to his retirement.
A special trial court had on August 30, 2012 awarded life imprisonment to Kodnani, Bajrang Dal leader Babu Bajrangi and 29 others for killings and hatching a criminal conspiracy.
As many as 84 survivors of Naroda Patiya riot case had written a letter to the acting Chief Justice of the High Court to change the division bench headed by justice Ravi Tripathi.