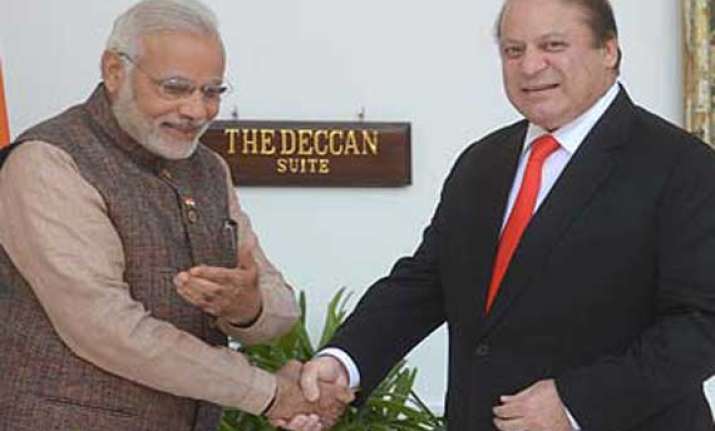 New Delhi: Indian Prime Minister Narendra Modi has replied to his Pakistani counterpart Nawaz Sharif's letter.
In the letter Modi wrote that he was hopeful that bilateral relations between India and Pakistan would be further improved, adding that he and his government were keen to work with Prime Minister Sharif.
Modi also wrote that it was an honour for him to have Nawaz Sharif attend his oath taking ceremony.
The Indian prime minister also condemned the Karachi airport attack and expressed his sorrow over the loss of innocent lives.
Seeking to set to rest all speculation about the outcome of their meeting, Sharif had written to the PM on June 2 saying he was "much satisfied with our meaningful exchange of thoughts on matters of bilateral and regional interest."
Sharif was among the leaders of all SAARC nations who attended Modi's swearing-in ceremony on May 26.
This was followed by bilateral talks between the two Prime Ministers the next day.