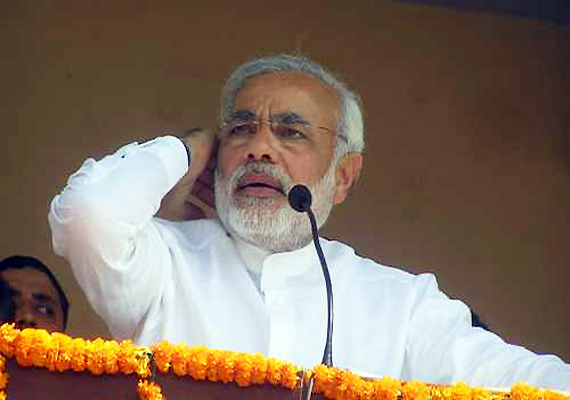 New Delhi, Feb 22: After NCTC, it was the turn of a proposal to empower Railway Protection Force (RPF) with police powers that has come under attack from Gujarat Chief Minister Narendra Modi.

In a strong-worded letter to Prime Minister Manmohan Singh, Modi has opposed the proposal of the Railway Ministry to amend the RPF Act.

"The proposed amendment Bill which is intended to confer the powers of State Police Officers to RPF is unwarranted, violation of the constitutional spirit and blow to federal structure of India. It also usurps power of the state legislature," he said.

The provisions being inserted by the proposed amendment of the Railway Protection Force Act, 1957 is not in consonance with the schemes provided under article 246 of the Constitution of India, Modi said.

"Public order" and "police" are state subjects and proposing an amendment on these subjects under entry 22, 30 and 93 of Union List with entry 2 of the concurrent list in schedule VII of the Constitution of India is, not only a step to infringe upon powers of the state but also a serious blow to the federal structure of the Country, he said. 

The Gujarat Chief Minister said the proposed amendment is intended to confer "powers of the police officers", which is otherwise provided under Indian Police Act 1861 only, to RPF. 

"Recently National Counter Terrorism Centre (NCTC) is notified unilaterally in violation of the Constitutional provisions and many states have taken strong objections to it.  In continuation of this, a Bill to give police powers to RPF is being mooted, which again is another attempt to curtail state's powers..." he said.