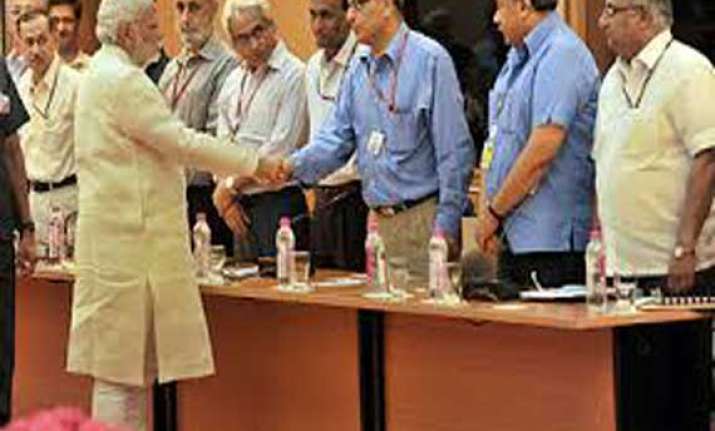 New Delhi: Prime Minister Narendra Modi said he had a "very fruitful" meeting with secretaries of all government departments during which he heard their views and asked them to make the government "people friendly".
In a series of tweets close to midnight Wednesday, the prime minister wrote: "Had a very fruitful meeting with secretaries. Heard their views and asked to simplify administrative processes and make government people friendly.
"We talked about institutionalising processes as they will last longer than any individual and give better results to the people," he added.
"I shared my views on the importance of teamwork and usage of technology, which has the potential to address people's grievances."
The prime minister met all secretaries at his residence here without involving the ministers concerned.
"Such a meeting has taken place after more than eight years," the prime minister's office said in a statement here.
"It was a very interesting exchange of ideas. The PM asked us to tell him what we want him to do for the ministries. It was very nice and refreshing," a secretary told IANS after the meeting, on condition of anonymity.