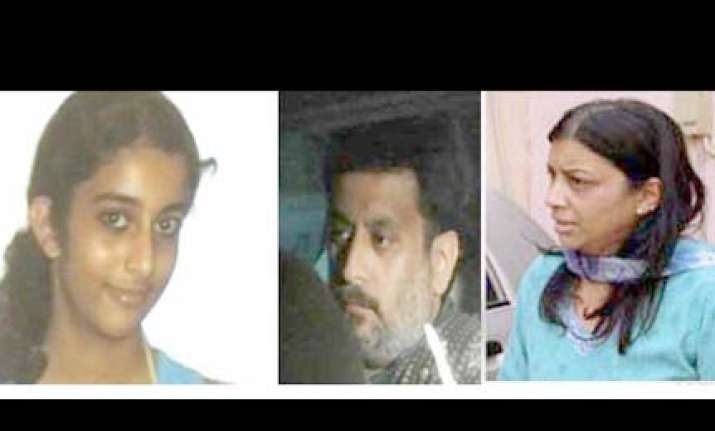 The Central Bureau of Investigation has drawn a blank during narco-tests conducted on parents of Aarushi -- Nupur and Rajesh Talwar -- as it failed to get any concrete clue, which could help investigators in solving the murder case of the teenaged girl.
The CBI had carried out narco-analysis test on Nupur Talwar between February 8 and February 12 and on Rajesh Talwar between February 15 and 20.
The agency had already conducted brain mapping and lie detector tests of the Talwars in 2009.
"No concrete evidence could be collected even after conducting the narco-test of the Talwar couple that could help in further investigations in the case. The test was conducted to find out if Nupur Talwar or Rajesh Talwar knew anything about the case, but they knew nothing different," a forensic scientist with the Gujarat Forensic Sciences Laboratory said.
"It did not take much time to accomplish the test. All got over in a matter of two day's time. No CBI official had accompanied them," he said.
Aarushi (14) and her domestic help Hemraj were found murdered at their Noida house on May 16, 2008, but so far CBI has not been able to nail the killers.
When contacted Rajesh Talwar said, "That is what we have been telling since long. We just want Aarushi's killer to be apprehended as soon as possible. Whatever CBI told us to do, we followed it religiously. We will cooperate in future as well. It is for the CBI now to decide what should be done next." PTI