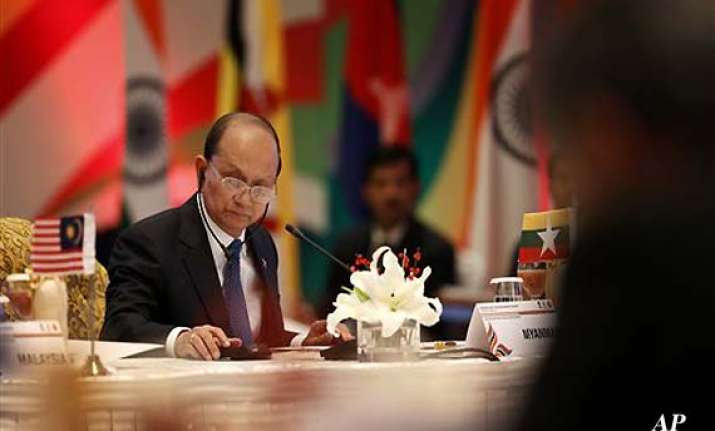 Mumbai, Dec 22: Myanmar President Thein Sein today visited the tomb of the last Burmese king Thibaw, who was exiled a century ago, by the British at Ratnagiri along Maharashtra's Konkan coast.
"The Myanmar President who arrived in Mumbai last evening, reached Ratnagiri this morning and visited the tomb," a senior state government official told PTI.
He left for Myanmar in the afternoon via Mumbai.
Burmese King Thibaw's reign ended in 1885 when he was defeated by the British, who sent him and his family into exile to Ratnagiri, where he died and was buried.
King Thibaw's defeat in the Third Anglo-Burmese War marked the end of centuries of royal rule, and Burma remained part of the British empire till its independence on January 4, 1948.