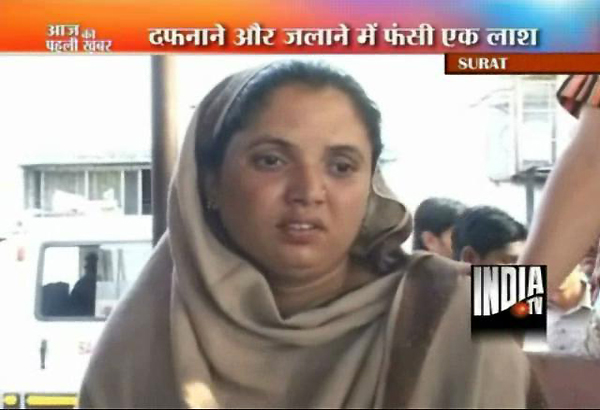 Surat, Feb 23: Bharat Thakker, a resident of Kodadara in Surat district died in a bus mishap on Tuesday, and his body was sent by police to the district hospital for post mortem.

At the hospital on Wednesday, relatives of the dead man's wife and mother arrived to take possession of the body. Thakker was married to a Muslim woman, but his mother is a Hindu.

Bharat's mother wanted to cremate his body, while  his wife Fatima, who married him in 2007, demanded a burial.

Fatima claimed that Bharat had adopted Islam alongwith his two children from a previous marriage, and he should be allowed a decent Muslim funeral.

The Surat rural police was faced with a Hobson's choice. After  a lot of persuasion failed, police asked both the parties to approach the court for a ruling, says S J  Rajput, police sub-inspector. Till then, the body will lie in the hospital morgue.