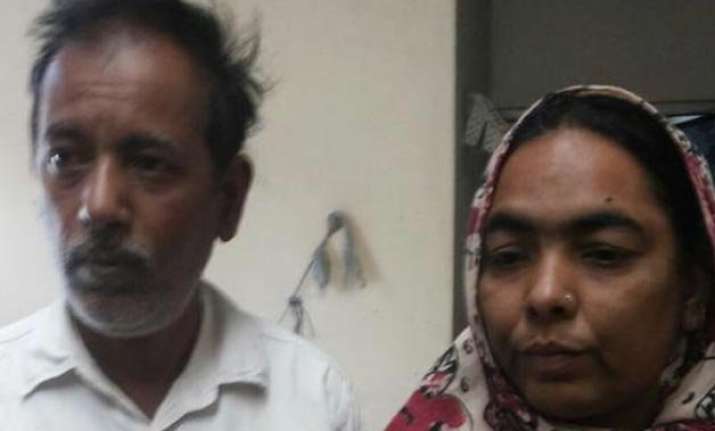 New Delhi: A Muslim couple was assaulted by activists of the Gauraksha Samiti in a train over suspicion of carrying beef in Madhya Pradesh's Harda district.
The incident took place yesterday at Khirkiya railway station when the couple objected to the search of their luggage by Gauraksha Samiti members.
The couple, according to police, was travelling from Hyderabad to Harda in a general compartment of Khushinagar Express. Police said the right-wing activists claimed to have seized beef from a bag but later laboratory test found it to be a buffalo meat.
43-year-old Mohammed Hussain said that he and his wife, 38-year-old wife Naseema Bano, were returning to their home in Harda district from Hyderabad when they were attacked.
Hussain claimed that the bag, which contained meat does not belong them. "They beat my wife when she objected to our luggage being searched. We live in India and know what is wrong and right, we eat only goat meat. We were rescued by a police constable," he said.
Police have so far arrested two persons, identified as Hemant Rajput and Santosh, in connection with the case.
Police also arrested nine local residents, including one relative of the couple for manhandling Samiti activists. However, they were released on bail.
The incident took place just months after a 50-year-old Muslim man, identified as Mohammad Akhlaq, was lynched following rumours that his family has consumed beef in Bishada village of Dadri in Uttar Pradesh. However, the Uttar Pradesh Chief veterinary officer's report later claimed that the meat found at Akhlaq's home was not beef but mutton.