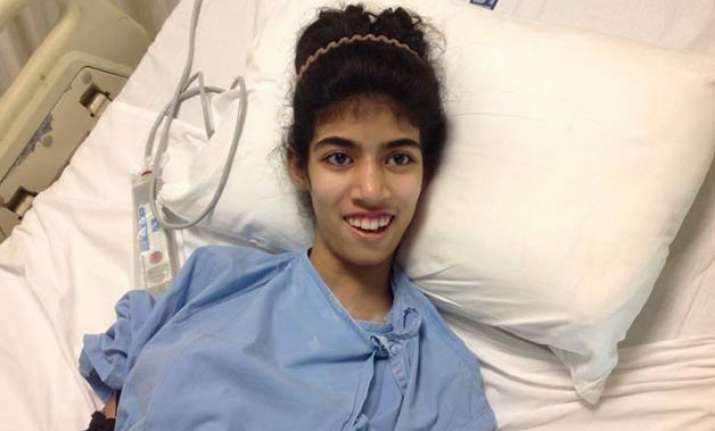 Mumbai: A Pakistani girl has just returned home to Karachi after her medical treatment in Mumbai was crowdfunded by Indians. The girl is on the road to recovery and her mother said that Mumbai had treated them with warmth and happiness.
It's a stark contrast to the treatment of Sudheendra Kulkarni whose face was blackened by the Shiv Sena for inviting another Pakistani to the city for a book launch. But the money and blessings that poured in for the Pakistani teen showed that the people of both countries have a lot of affection for each other.
The 15-year-old girl Saba Tariq Ahmed was being treated at Mumbai's Jaslok Hospital for Wilson's disease, a rare genetic disorder in which copper accumulates in various parts of the body, especially the liver and brain.
Saba initially arrived in Mumbai in April when an Indian NGO, Bluebells Community, raised Rs 7 lakh for her treatment with the help of several donors. But her condition deteriorated after she returned to Karachi in May.
An online crowdfunding campaign for her was launched by Bluebells on Independence Day and raised Rs 2.2 lakh within a week, which was enough for the initial hospital admission. Saba returned to India in a wheelchair along with her mother on August 24 and resumed her treatment under the care of Dr Aabha Nagral, Liver Specialist and Senior Gastroenterologist at Jaslok.
This time she was treated with an alternative drug that was sourced from abroad. 100 capsules of the drug cost Rs 84,000. "Saba is on two capsules a day, but it should be stepped up to five soon,'' said Dr Nagral to the Times of India. Since Saba is a fan of Salman Khan, Dr Nagral took her to a theme restaurant inspired by the actor to cheer her up.
Indian donors have contributed almost Rs 13 lakh for Saba. People affected by Wilson's disease can lead relatively normal lives with early detection and treatment. Hopefully, things can only get better for Saba from here.