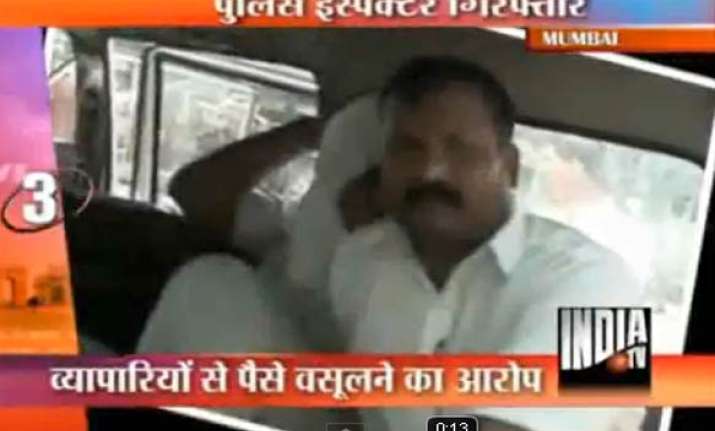 Mumbai, Jul 11: Bhaskar Dhere, an inspector in the Special Squad attached to Mumbai Police Commissioner was arrested on Sunday while taking bribe from a gutkha trader, police said.

Bhaskar Dhere has been sent to police remand till July 13.

Police said, Dhere first extracted Rs 1,40,000 bribe from a gutkha trader Sheikh Abdullah in Jawahar Nagar saying his gutkha was adulterated.

He then extracted Rs 30,000 bribe from another gutkha trader from Malad using the same modus operandi.

The trader complained to Goregaon Police on July 5 after which a trap was laid and Dhere was caught while fleeing in a car with the bribe money. Three more persons involved in this racket are absconding, police said.