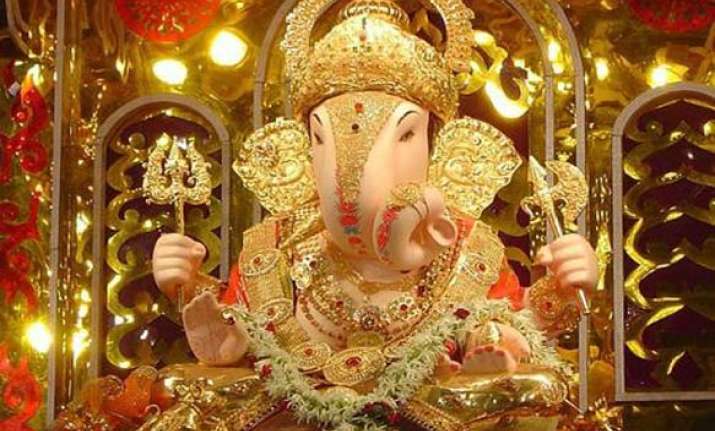 Mumbai, July 30: The Mumbai police has issued a notification banning any Ganesha idol of more than nine feet, reports DNA.The notification issued by police commissioner Sudhir Sinha lays down rules for upcoming Ganeshotsav. 

The festival begins on September 1 and the notification will be effective till September 14. During this period, construction and sale of idols of more than nine feet height is strictly prohibited in the city.

According to Sinha, idols less than nine feet will ease traffic snarls in the city and will also simplify the immersion process. Sinha also warned idol makers regarding cleanliness. During the idol-making process, they must maintain hygiene standards, to avoid spread of any diseases.

After the idols are made, makers will be required to clean up the whole place as well as dispose the left over material properly. They must not leave any unused material unattended.

According to the notification, idols and their decorations must not bear any symbol which can hurt people's sentiments in any manner. If anyone is found doing so, stiff action will be taken against them. Sinha also added that such act will be treated as non-bailable offense and police will take action against the involved.

Community leaders and organizers have welcomed the notification. Narayan G Bhoite, general secretary of Akhil Gujarat Maharashtrian Mahasangha said that it is good for environment as well.

"Traditionally, Ganesha idols are to be immersed in the standing position and not sideways. If the idol is huge and the water is not deep, it will have to be immersed horizontally which is not auspicious," added Bhoite.

According to Subhash Anekar, president of Maharashtra Mandal, Kankaria, his organisation abides by the laws. "We welcome this law. It is good that such a decision has been made. It directly affects budget of the association and also reduces the trouble of dragging heavy idols. The rule is beneficial to both public and the environment alike," added Anekar.