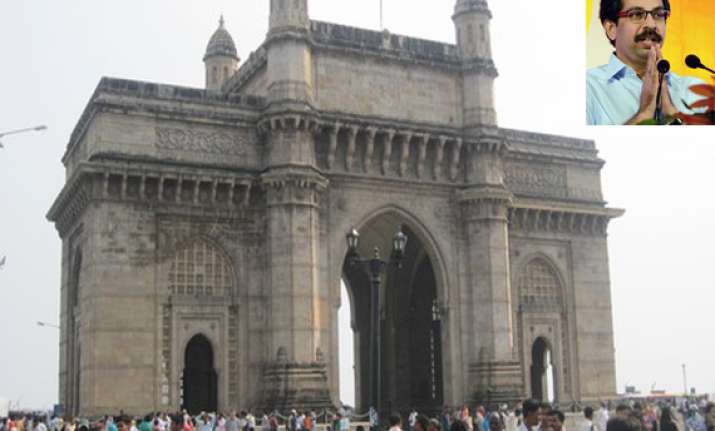 Mumbai, Jan 26 : Claiming that there was a bid to separate Mumbai from Maharashtra, Shiv Sena executive president Uddhav Thackeray on Thursday  said the megapolis was not for sale.

"The Chief Minister and Sonia Gandhi won't understand the price we have paid for getting Mumbai," Uddhav said.

Pandit Jawaharlal Nehru did not want Mumbai to be a part of Maharashtra, he said addressing a poll campaign rally for BMC elections due next month at Vikhroli here tonight.

Mumbai contributes Rs 1.25 lakh crore to national exchequer each year but gets little in return, he alleged.

Uddhav credited his party with protecting Mumbai."Had Shiv Sena not been there we would have seen Dawood Ibrahim ruling the city," he said.

The Sena leader also lambasted NCP chief Sharad Pawar."Pawar is the Agriculture Minister but have you seen his photo while visiting family of any farmer who committed suicide," he asked.

Senior BJP leader Gopinath Munde, who also addressed the rally along with RPI leader Ramdas Athawale, said the Government was dilly dallying on hanging terror accused Ajmal Kasab and Afzal Guru.

Alleging that Mumbai Congress chief Kripashankar Singh was a beneficiary of the Madhu Koda scam, he sought to know why Singh was not arrested.

If Suresh Kalmadi can be arrested for the Commonwealth Games scam why not Singh in the Koda case, he asked.