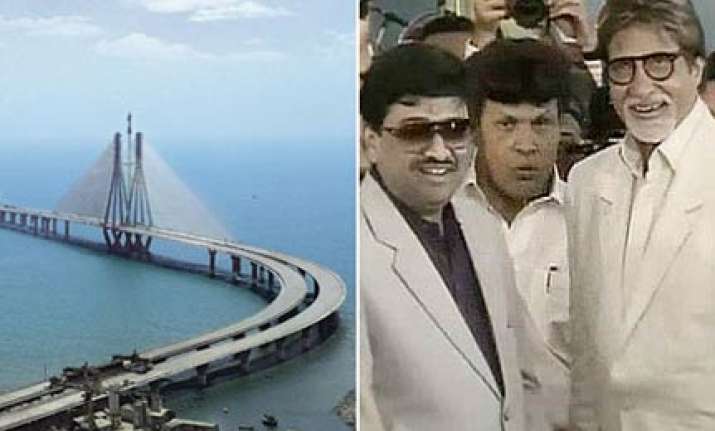 Resentment brewed in a section of Mumbai's Congress over the invite to megastar Amitabh Bachchan to a function where Chief Minister Ashok Chavan inaugurated the second phase of Worli-Bandra sealink.  
Chavan himself indicated the unhappiness in the party over the invite to Bachchan, a friend-turned-foe of the party, and exclusion of some Congress leaders from the function organized by the PWD Ministry headed by Congress' coalition partner NCP which justified the presence of the actor.  
"The Mumbai Congress President (Kripashankar Singh) has given some reaction in the evening about invitations not being given to them....", Chavan told a TV news channel.   
The function was organised by Maharashtra State Road Development Corporation (MSRDC) under PWD Ministry.  
Asked if it was a mistake to invite him to a function where Bachchan was also invited given the actor's equations with the Gandhi family and the fact that he is the brand ambassador of Narendra Modi-ruled Gujarat, the Chief Minister said "as it was a government function, adequate care should have been taken about the invitations being sent".  
To another question, Chavan said he was not aware of Bachchan being invited to the function because the invitation card did not mention his name.  
Jaidutt Kshirsagar, Minister of PWD (Public Undertakings), who is the chairman of MSRDC justified the decision to invite Bachchan.  
"Bachchan and Sachin Tendulkar are icons and I thought it fit that their presence was required at the inauguration of this iconic bridge," he said.  
The Mumbai Congress is understood to have conveyed its unhappiness to the party high command about the presence of Bachchan at the function while a number of Congressmen were not invited, top Congress sources said in New Delhi.  
Hours after the function, the party high command received the complaint, the sources said. PTI